Road Chains
Super Record 12-Speed Chain
Excel Sports Part # 290085
Campagnolo Part #
CN19-SR1214
Actual Product Weight
245.0
grams
Request Stock Alert
Description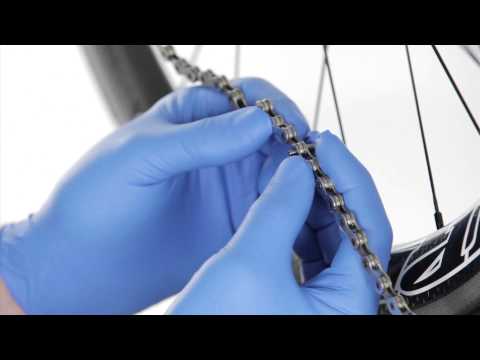 The Super Record 12 Speed chain was engineered specifically for the 12-Speed groupset, which given the tight physical space requirements of a 12-speed cassette, meant that the 5.15mm chain needed to be slim, robust, smooth and precise in all facets to perform at the ultimate level required by a 2x12 drivetrain ridden by the world's top pro cyclists in the most extreme conditions.
A chain, in all its apparent simplicity, plays a critical role in the cyclist's safety and in optimizing the entire drivetrain system. As all the components involved are specific to 12-speed, and the tolerances incredibly tight, the chain has to integrate and function perfectly. Therefore, the first and most important objective was reducing its overall dimensions. As the width is now 5.15 millimeters, having exacting standards and materials were required to create the new hollow pins, are perfectly aligned with the outer plates of the links resulting in a impeccably flush surface
The second objective for Campagnolo's engineers was safeguarding both performance and safety. This was achieved thanks to the Ultra-Link system that makes the chain safe and durable, and a special treatment that guarantees extreme smoothness and precision shifting. The incredibly quick shifting 12-speed drivetrain isn't all down to less space between cogs, but to the precision components that make-up the drivetrain of the bicycle, and the incredible chain that makes it all function perfectly.
Campagnolo also requires use of their UT-CN300 Chain Tool, which is not only needed to break chains properly, but also to drive and peen the pin precisely. This exacting process becomes even more crucial with flush pin design of the 5.15mm chain. The UT-CN300 Chain Tool is a specially designed, ultra precise, tapered tip end the driving pin on the tool. In fact, Campagnolo claims that if this drive pin is at all damaged it should be immediately replaced with the UT-CN301 Spare Pin. Needless to say your Campagnolo 12-Speed chain will come with highly specific instructions, and if for some reason you don't have them, Campagnolo has the PDF on their website. If you do not have the correct tool and specific experience, take your bike and chain/pin to you nearest Campagnolo Service Center or trusted mechanic for installation.
Return to Top
Features
Faster shifting and lighter weight 5.15mm chain for Campagnolo 12-spd
Engineered specifically for tight tolerances of the 12-Speed components
Special treatment guarantees extreme smoothness and precision shifting
Hollow pins align perfectly with outer plates surfaces
Ultra-Link system ensures high-level smoothness, reduced losses, quiet operation
Unsurpassed wear resistance; lasts just as long as 11-spd model
Must be installed and peened with Campagnolo CN-UT300 Chain Tool
Failing to follow correct procedure while using CN-UT300 voids warranty
Process is the same for 11/12 speed, as in our video, but recognize that the 12-spd chain pins/plates will be flush, 11-speed, as shown, are not flush, by design
Campagnolo offers this Super Record 12 Chain for Super Record 12, Record 12
Includes: 114 Link Chain, 1 silver chain pin for 5.15mm 12-spd chains
Weight: 220 grams (110 links)
Return to Top