Road Tubes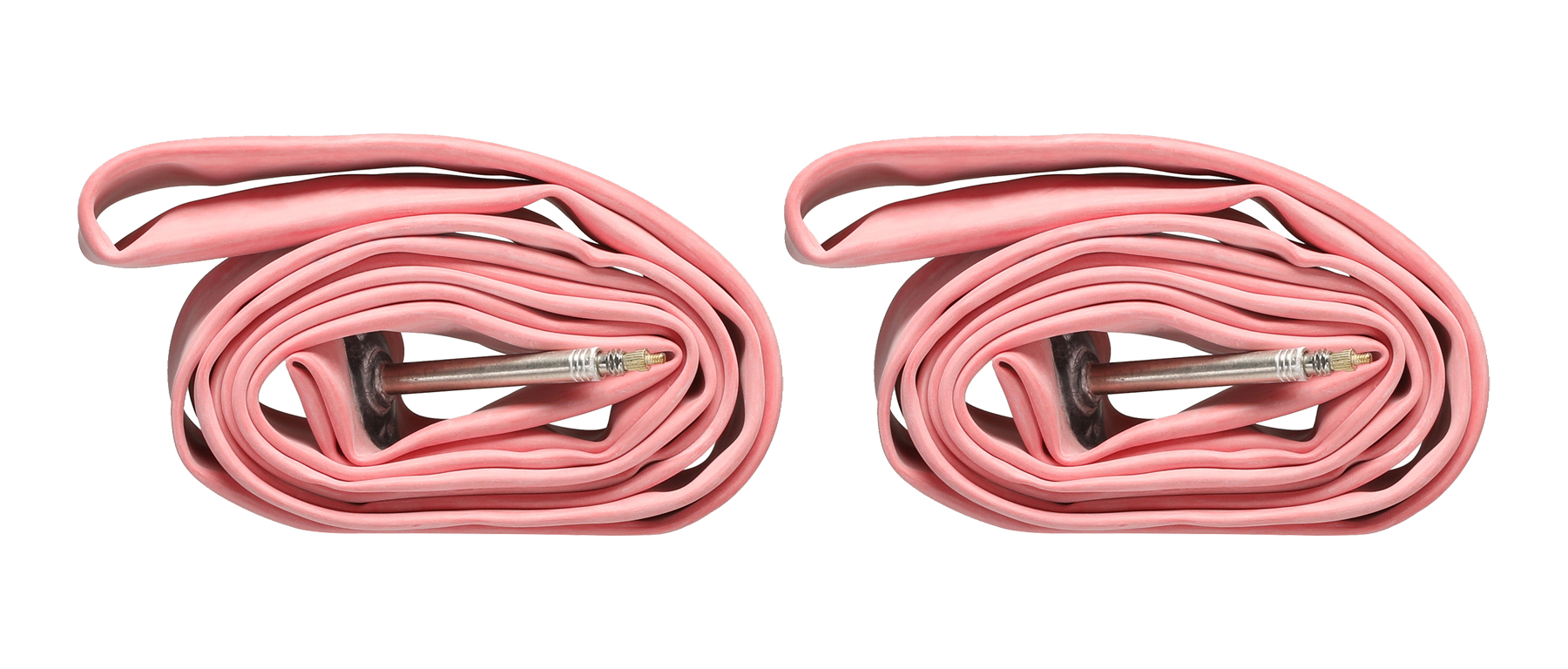 Latex Tube 2-Pack
Excel Sports Part #
Challenge Part #
UPC/EAN#
Actual Product Weight grams
Request Stock Alert
Description
Opt for this Excel Sports 2-pack of Challenge tubes for additional savings and simplicity when you need more than a solo tube. This 2-pack includes two Challenge Latex Tubes in retail packaging. These 2-packs come in two tire size options to suit your needs.
The Challenge Latex Tubes are some of the more robust latex tubes you can buy. They are made in standard road diameter as well as a larger diameter aimed higher volume cyclocross tires. The valves are bonded to the tube for added durability. These valves are smooth with a removable valve core that can be either replaced if damaged or substituted for longer valves for aero rims. The standard valve length is 48mm.
These tubes are often made seasonally, so they are not always available. We try and purchase as many as possible when we can.
Return to Top
Features
Most durable latex tube we sell
Seamless 'one-piece' latex inner tubes on the market providing a smooth, balanced ride with no pucker or bump
Improves rolling resistance and comfort
Strong and extremely elastic, comparably very reliable
Improved resistance to punctures
Bonded valve stem
2-piece removable 48mm valve core, easy for extender use
Size/Weight: 700x23-30 / 70 grams, 700x29-38 / 85 grams
Sold here as a 2-pack, 2 tubes of the same size
Return to Top