Accessories Trainers
Elite Direto XR Direct Drive Smart Trainer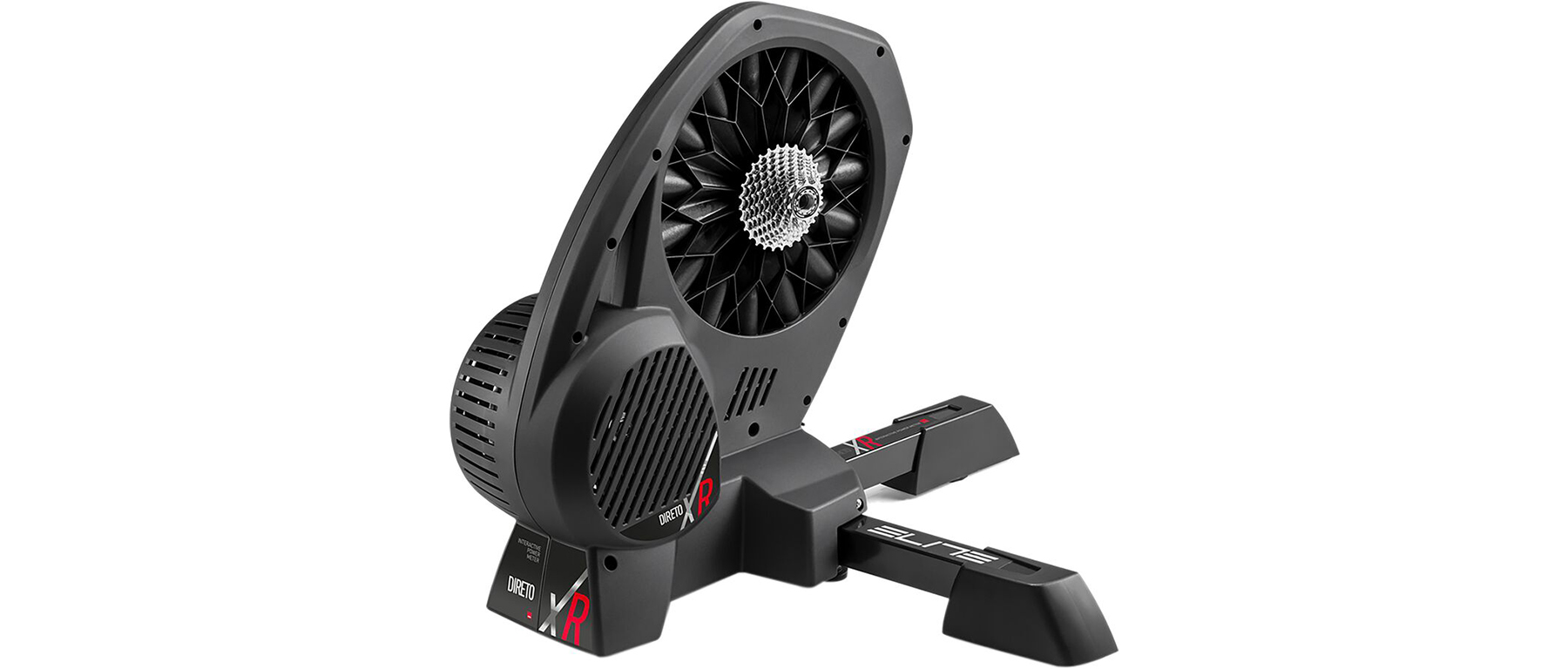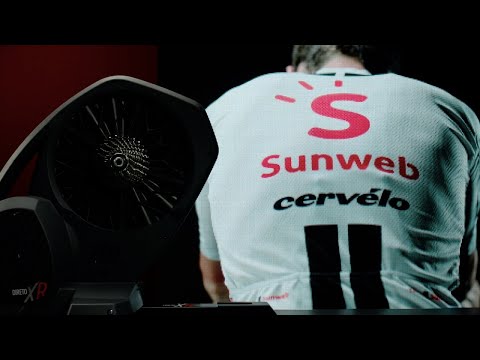 The R&D and lessons learned from the Drivo and Direto X series trainers ended up bringing Elite to the the Direto XR. This direct drive (wheel-off) trainer takes all the best features of these successful models, combines some of the technologies, and improves on the whole lot to give you a great indoor training experience in both sim and ERG modes. Train off your head unit or connect to your favorite 3rd party app like Zwift or Trainer Road with exceptional +/- 1.5% accuracy as well as great response time and resistance. Take full advantage of the integrated OTS power meter for improved accuracy and options within Elite's My E-Training software/app for impressive pedal stroke analysis and overall metrics. The Direto XR becomes the top dog in the Elite trainer line-up and matches up very well with trainers costing $200-$300 more. Best of all it is pretty much ride ready after a quick firmware update and axle choice set-up, as it comes pre-installed with Shimano 105 or equivalent 11-speed cassette.
Elite has been a leader in ensuring availability of universal connections standards and the Direto XR carries Dual ANT+ / Bluetooth Smart support, including FE-C, FTMS; plus sensorless power, speed and cadence broadcasting. The Italian company is including a free year of My Elite E-Training and a one month Zwift subscription for new users. Of course the 3rd party support includes favorites like Zwift, Trainer Road, Rouvy, Kinomap, The Sufferfest, FulGaz and many more. Elite also makes the optional Sterzo Smart front wheel block that connects for steering control in Zwift, and hopefully others down the (virtual) road.
With 24% slope capability, a max resistance of 2,300w @ 40KPH, and electromagnetic assistance and braking of the 11.24lb flywheel, the Direto XR has superlative specs with that excellent and stable accuracy. Even though Elite delivers cadence data directly, many cyclists who prefer definitive data still opt for a crank arm sensor (on virtually all trainers) for premium accuracy. Elite truly hit the mark with Direto XR for features, hardware and price point. If you are looking for a sub $1000 direct drive smart trainer, you need not look further.
Features
Direct Drive (wheel-off) trainer that is ready-for-use, accurate and a powerful training tool
Comes with cassette and legs installed (folded in), all you need to do is set-up your axle configuration, connect & check for firmware updates, and ride
Very quiet, just a bit above drivetrain sound level, quieter than just about any useful fan
Can be easily calibrated, but unless you move it often, needed only every few weeks after initial set-up, unless you use a 3rd party app where you want to sync it, or have a drastic temperature air change
Dual ANT+ / Bluetooth Smart support, including FE-C, FTMS; plus power/speed/cadence broadcasting
Connectivity indicators: Power source, ANT+ and Bluetooth (3 LED lights) can be seen from riding position by looking down at the trainer on the non-driveside
Control via: Smartphone, tablet, enabled head units/wearables, Windows/ Mac; Computer ANT+ and/or Bluetooth
Interactive direct transmission featuring Optical Torque Sensor; electronically managed magnetic brake
Integrated OTS power meter drives accuracy and enables advanced power, pedaling analysis
ERG mode algorithm with increased resistance responsiveness/power stability
24 point dual-leg pedaling data available as purchase option in Elite's My E-Training software
Power: accuracy +/- 1.5% | Max resistance: 2,300w @ 40KPH), 1,100w @ 20KPH)
Max slope value: 24.5%
Flywheel: 11.24 lbs (Moment of Inertia = 19930 kgxmm2)
Axle Compatibility: Road QR 130mm, MTB QR 135mm, 12/142mm TA (adapters for 135x10-12mm & 12/148mm TA
Zwift Certified
Compatible with: My E-Training software & app, Zwift, Trainer Road, Rouvy, Kinomap, The Sufferfest, FulGaz and many more
Dimensions open: 25.6'' x 34'' x 21.6''
Dimensions folded: 25.6'' x 11.8'' x 21.6''
Fully integrated design with carry handles, legs fold inward for narrower storage profile
Legs feature leveling feet for optimal set-up
Comes with 12-month free subscription to My E-Training software & app; 30 day free Zwift app subscription
Includes: QR,12/142mm TA adapters, Steel QR, 2 freehub spacers, basic riser block
Power cord/block: Input 100-240 volts 50-60 hz 6A | Output 12 volts 1.5A | 2.5 meter cord
Freehub: 9/10/11spd Shimano/SRAM, 9/10/11spd (Campagnolo, SRAM XDR/XD, and Shimano Microspline 12spd options sold separately
Color: Black
Weight: 35.7 lbs