Accessories Computers & GPS Small Parts
Energizer CR2450 Battery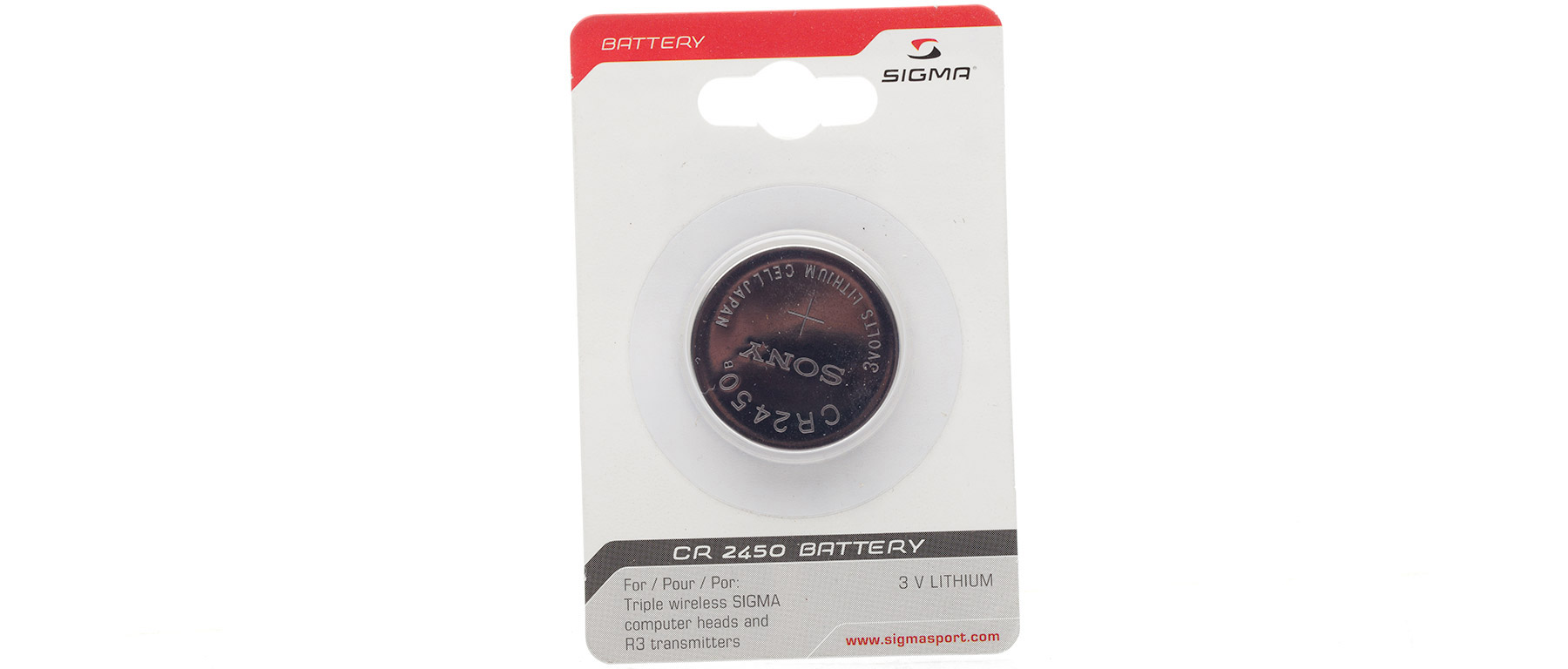 The CR2450 watch-style battery is a commonly used 3V Lithium power source. About the size a nickel, it's flat profile makes it a favorite of companies like Niterider (small battery powered lights), Sigma Sport (small lights and bike computers), Wahoo (ELEMNT MINI GPS), and some Quarq powermeters, among many other products.
Always verify which battery type and power you require. Most lights or computers will list what battery is used on the battery cover or casing of the device. The easiest way to identify is remove your existing battery and examine the markings. Always handle the exposed new battery carefully, and avoid touching the bottom (usually unmarked) side that contacts your unit. Oil and moisture from your hand can lead to corrosion or poor transmission.
When removing and installing battery, carefully check to make sure any retention clips and seals are properly used. For optimal use and proper moisture protection, the battery cover will generally close firmly, with some minor effort.
Features
Lithium 3V battery for use in small devices that require CR2450, or CR2450N
Watch-style battery is flat, about the size of a nickel
Do not handle the exposed bottom of the battery
Always dispose of Lithium batteries properly- see your local codes for details
Carefully check your device and current battery to ensure correct usage