Accessories Lighting Systems - Front
Femto USB Drive Front Light
Excel Sports Part # 445754
Lezyne Part #
1-LED-31F-V104
Request Stock Alert
Description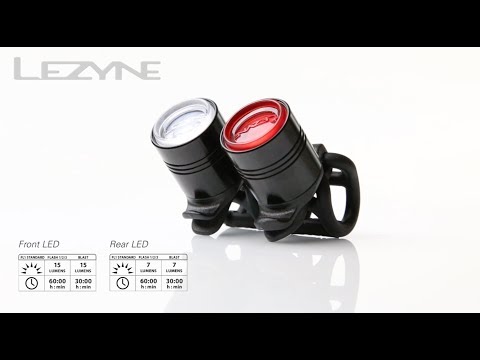 The standard Femto light design has been a best seller for us with road cyclists due to the compact size, simplicity, effectiveness, and cost. Making a great little light better is always a challenge, but Lezyne was up to the task with the Femto USB Drive Front Light.
The Femto USB Drive is a compact, super lightweight USB rechargeable LED cycling safety light. Its durable co-molded construction is minimal and has an IPX7 water resistance rating. A versatile mounting strap quickly mounts to a variety of bar sizes. Five output modes offer up to 15-Lumens and the custom Wide Angle Optics lens provides well over 180° of visibility. The Femto USB Drive Front can run for up to 20 hours and is easily rechargeable with the included Micro USB cable (2.5 hours). A secure, threaded composite matrix cover keeps the USB port clean and sealed.
The Femto USB Drive is perfect for short distance commuters, recreational riders, and road cyclists looking for a simple, compact and inexpensive way to add visibility.
Return to Top
Features
15 Lumen max output in a compact LED 180° headlight with simple mounting system
Easy mounting system uses stretchy silicone strap, keeps light stable and secure
Minimal, lightweight durable co-molded construction delivers an IPX7 resistance
Side on/off and mode button
5 Lighting Modes: 3 Flash, Pulse, Solid

Flash 1, 2, & 3: 20 hrs run time at 15 Lumens
Pulse: 12 hrs at 15 Lumens
Solid: 6 hrs at 15 Lumens

Mode memory feature will keep light in last used mode when turned on again
Wide Angle Optics offer 180 degree visibility in all lighting modes
Simple strap system mounts to any handlebar, or be clipped onto a bag, strap, etc
USB recharge at 2.5 hrs via micro USB cable; threaded access cover protects interface
Color: Black
Weight: 22 grams
Return to Top