Accessories Lighting Systems - Front
Micro Drive 600XL Front Light
Excel Sports Part # 445789
Lezyne Part #
1-LED-2-V504
Request Stock Alert
Description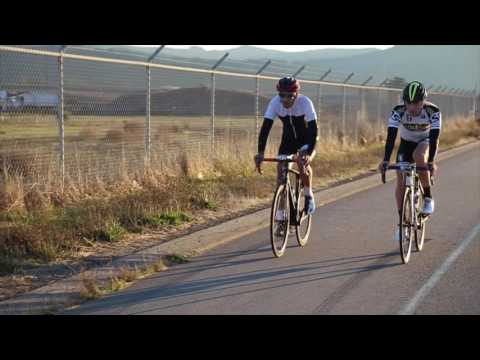 The Micro Drive 600XL headlight from Lezyne is a joy to behold. This 600 max Lumen light weighs only 97 grams and delivers excellent run times for such a small package. The company's consistent focus on design, quality manufacturing, and simplicity ensures you are getting a product that is both top notch and aesthetically Lezyne. The Micro Drive 600XL features a clean, black CNC aluminum housing, durable rubber strap system and single button operation, and the headlight is more than ready for the wet and wintry commuting season. The integrated lamp-battery design is water and weather resistant, and ready to project a max 600 Lumens for a full hour. This micro design is ideal for commuters, road cyclists and can easily be carried in reserve as a back-up trail light.
Although Lezyne keeps the look of the Micro Drive 600XL simple, it is packed with features. An optional use Overdrive Race mode will allow to switch between just Overdrive (500 Lumens) and Economy (75 Lumens), but you actually get eight different lighting modes to choose from. The range of power levels is ideal, as are the two Flash and Pulse modes. The 2 LED beam itself is powerful, with Lezyne's MOR optical reflectors sending light up the road, but also giving excellent spread as well. Side cuts in the housing, at the lens, deliver 180 degree visibility in all lighting modes for maximum safety.
The beauty of the compact Li-Po battery lies not only in it's size and weight, but also in the charging time. Full charge takes only 2:30 hours. The integrated cable-free USB stick make recharging easy. An easily removable rubber strap mount is included that will accommodate all bar sizes. Lezyne does offer a separate helmet mount for the Micro Drive 600XL as well. Overall, we carry Lezyne for quality and design. This innovative company continues to impress and in our experience many Lezyne purchasers own several of the company's excellent cycling accessories. The Micro Drive 600XL will appeal to a broad range of riders and we expect many Lezyne fans to add another great product to their collection.
Return to Top
Features
600 Lumen micro headlight with dual LED's, 9 lighting modes, exquisite quality
CNC aluminum body with composite matrix plastic- durable, strong and weather proof
USB rechargeable, internal Li-Po battery
Charging time: 2.5 hours via integrated cable-free USB stick
9 Lighting Modes- Four constant, one Daytime, Two Flash, Race Overdrive (toggles between 500-75 Lumens)

Overdrive- 1 hr run time at 600 Lumens (button push toggles to Economy)
Blast- 1:40 hrs run time at 400 Lumens
Enduro- 3:15 hrs at 200 Lumens
Economy- 6:45 hrs at 100 Lumens
FEMTO- 44 hrs run time at 15 Lumens
DayFlash- 8 hours at 600 Lumens
Flash1- 17 hrs at 75 Lumens
Flash2- 17 hrs at 75 Lumens
Pulse- 14:30 hrs at 75 Lumens

Cut-outs on side of lens provide 180 degree visibility in all lighting modes
Strap-style handlebar mount fits up to 31.8mm
Helmet mount compatible (sold separately)
Color: Black
Weight: 97 grams (head unit only, 114g with mount)
Return to Top