Accessories Lighting Systems - Rear
Strip Drive Pro Rear Light
Excel Sports Part #
Lezyne Part #
UPC/EAN#
Actual Product Weight grams
Request Stock Alert
Description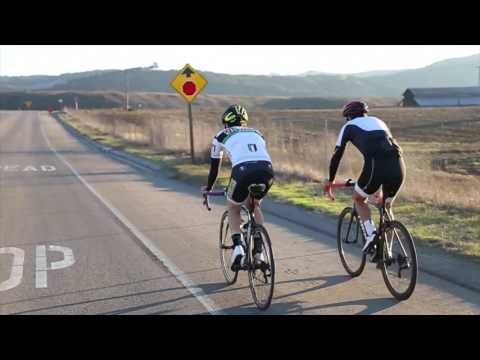 The vertical Strip Drive Pro Rear Light from Lezyne packs a stunning 300 Lumens in a Day Flash mode and eight other lighting mode options to keep you from getting bored or caught out in the dark without your rear beacon. The USB rechargeable unit plugs directly into a USB slot and charges to full capacity within 2.5 hours. This makes ideal for any use, but especially for commuters or those who leave work or home for a ride into the evening hours. The sleek design is easily packed and also mounts quickly to a seatpost or stay with the simple rubber strap. Five LED's push out the light required and the top mounted power/mode button doubles as a power indicator, with red, blue, and green light to make level identification a breeze. Lezyne's enhanced MOR reflector system pushes light out evenly, maximizing penetration, and delivers 180° visibility.
The composite matrix construction of the casing keeps assembly tolerance exceptionally high, ensuring maximum weather resistance in a lightweight design. The bottom cap is easily removed to expose the integrated USB charging stick for direct mounting or cable usage. The compact battery has a 2.5 hour charge time and powers the unit as you see fit. With 11 modes to choose from, from the 150 Lumen Day Flash, through the 50 Lumen Blast (constant) or 35 Lumen Flash1, to the 5 Lumen economy mode, and several others, you can truly find the perfect setting for your use, not matter what time of the day, in any season or riding situation. The Memory Mode system bring up the last mode used when your power up again, to keep things simple.
This a light that defines the best of Lezyne' approach. Solid technical aspects, simple and direct user control, options, and innovative quality construction that ensures long-term durability and performance. The Strip Drive Pro Rear Light figures to be a best seller in the $50 range and would be more than competitive with many lights twice the price.
Return to Top
Features
300 Lumen max output vertical taillight with 5 LED's, 9 lighting modes, great features
Composite matrix molded construction, lightweight, durable, and weatherproof
Colored LED's (Red, Green, Blue) in the Power/Mode button reveal battery life
MOR Reflector design to optimize effective light and distribute beam
Direct plug USB rechargeable, internal Li-Ion battery
Charging time: 2.5hrs (1A)
11 Lighting Modes- 3 constant, 6 different flash modes, 2 Daytime Flash

Blast- 2 hrs run time at 50 Lumens
Enduro- 4 hrs at 25 Lumens
Economy- 14:30 hrs at 5 Lumens
Flash1- 4 hrs at 35 Lumens
Flash2- 4:20 hrs at 25 Lumens
Flash3- 4:30 hrs at 25 Lumens
Flash4- 4:15 hrs at 35 Lumens
Flash5- 13:45 hrs at 10 Lumens
Flash6- 20:30 hrs at 5 Lumens
Day Flash1: 3 hours at 300 Lumens
Day Flash2: 4:30 hours at 150 Lumens

Mode memory feature will keep light in last used mode when turned on again
Cut-outs on side of lens provide 180 degree visibility in all lighting modes
Simple rubber strap mounts light to any round or aero seatpost or stay (no clip)/li>
Size: 87x37x34 mm
Colors: Black, Red
Weight: 69 grams (light only)
Return to Top