Mountain Tubeless Repair Kits
Tubeless CO2 Blaster- Head Only
Sold Out
Description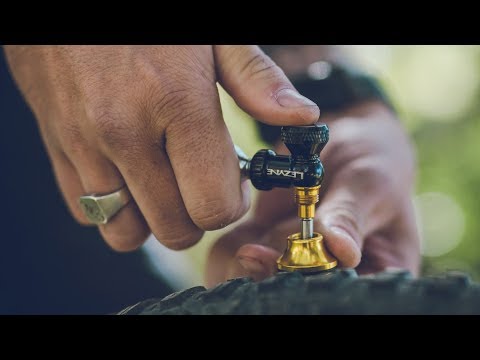 Lezyne never stops designing and seems to come up with more well executed designs than any other bike accessory company. The innovative Tubeless C02 Blaster is a 2-in-1 cycling CO2 dispenser and tubeless tire repair kit that simultaneously inflates and seals tubeless tires. The expected Lezyne machined aluminum construction is both lightweight and highly durable. The unit features a hardened steel reamer that scours a tubeless tire hole, inserts a plug and inflates the tire for an efficient and rapid repair. A CNC-machined twist knob manually controls release of CO2 gas.
The aluminum canister holds the five included tire plugs and safely stores the reamer when is not in use. The high quality tire plugs aggressively seal holes that are too large to be sealed by sealant alone (fixable hole size varies from tire to tire and cut to cut). The sleek, compact design fits in a pocket or straps to your bike.
Note: this item does not include the necessary threaded CO2 cartridge.
Return to Top
Features
2-in-1 cycling CO2 dispenser and tubeless tire repair kit
Can simultaneously inflate and seal tubeless tires
machined aluminum construction is both lightweight and highly durable
Hardened steel reamer
Press-on canister housing holds 5 spare plugs and covers the reamer to protect it
Inflator has dial allowing you to control the CO2 flow while using for inflation
Sealing performance may vary based on puncture size, tire size and tire pressure
Color: Black
Weight: 63 grams
Return to Top