Tools & Maintenance
Park Tool CM-5.2 Cyclone Chain Scrubber
Park Tool CM-5.2 Cyclone Chain Scrubber
The CM-5 Cyclone Chain Scrubber uses an extra large solvent reservoir and a series of rotating brushes to get chains really clean. A magnet at the bottom of the Cyclone's solvent reservoir draws particles scrubbed from the chain, effectively keeping them from being redistributed on the chain during cleaning.
Features
Durable sponge material draws solvent from the chain reducing drip
Now with a handle to make it easy to control and use
Works with all multi-speed bikes and some single-speed models
Magnet at the bottom of the Cyclone's solvent reservoir to draw particles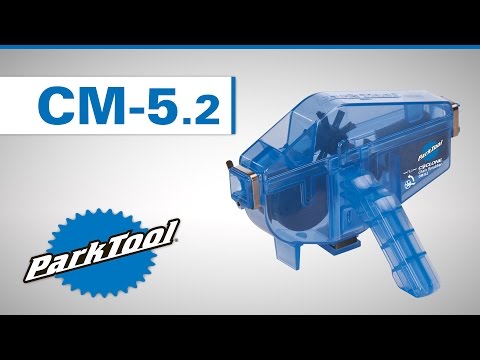 Average Rating:
Anonymous
Posted on 3/31/2012
Very efficient chain cleaner. Simple to use. Allows you to add the solvent after the scrubber in in place. Easy to disassemble and clean. Replacement parts (brushes, rollers, sponge-like piece) are all available here or at the local shop.
Pros Simple. Well constructed.
Cons Two hand operation.