Tools & Maintenance
Park Tool CT-5 Mini Chain Brute Chain Tool
Park Tool CT-5 Mini Chain Brute Chain Tool
This small chain tool goes anywhere and actually performs like a shop quality tool. The fine thread, special V- shaped handle, and super strong replaceable pin make chain removal and installation a breeze. The CT-5 works on any derailleur chain and has a shelf for loosening tight links. At only 77 grams, it's the perfect take-along chain tool.
Features
Works on any derailleur chain
works with 9/10/11s chains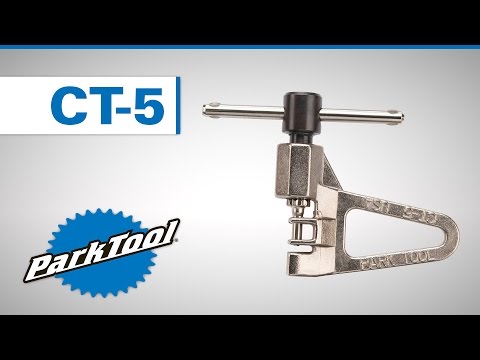 Average Rating:
Anonymous
Posted on 10/10/2009 11:55:44 AM
I pack one of these in my seat bag. Broke a chain once and it came in very handy. I have also stopped to help other riders with broken chains. It's shop quality, but small enough to carry with you on rides. If you break a chain in the middle of nowhere it will save a long walk home...
Anonymous
Posted on 7/21/2008 10:57:34 AM
Works very well, just about as nice as a burly shop quality tool, but a fraction of the price. I have 2 of these. One stays in the shop, the other goes in the seat bag. For the 2-3 chains I replace each year, this tool works great.