Tools & Maintenance
Park Tool MLP-1.2 Master Link Chain Pliers
Park Tool MLP-1.2 Master Link Chain Pliers
Many derailleur chains use a master link that allows the chain to be installed and removed by hand. While this type of master link doesn't require a traditional chain tool, over time, dirt and corrosion can make it difficult to separate by hand. MLP-1.2 Master Link Pliers make removal and replacement of these master links quick and effortless. Simply insert the specially sized jaws into the master link and squeeze the handles.
Features
Blue foam handles
Hardened steel jaws
Saves your manicure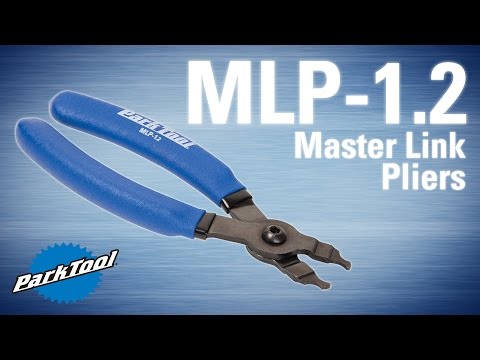 Average Rating:
Anonymous
Posted on 3/28/2013
This tool is a god send. Master links are supposed to simplify and make chain maintainence easy but I have always had a hard time disassembling my master links. Not anymore with this tool. Well worth the money.
Pros Simple and straight forward.
Cons None.