Accessories Lighting Systems - Rear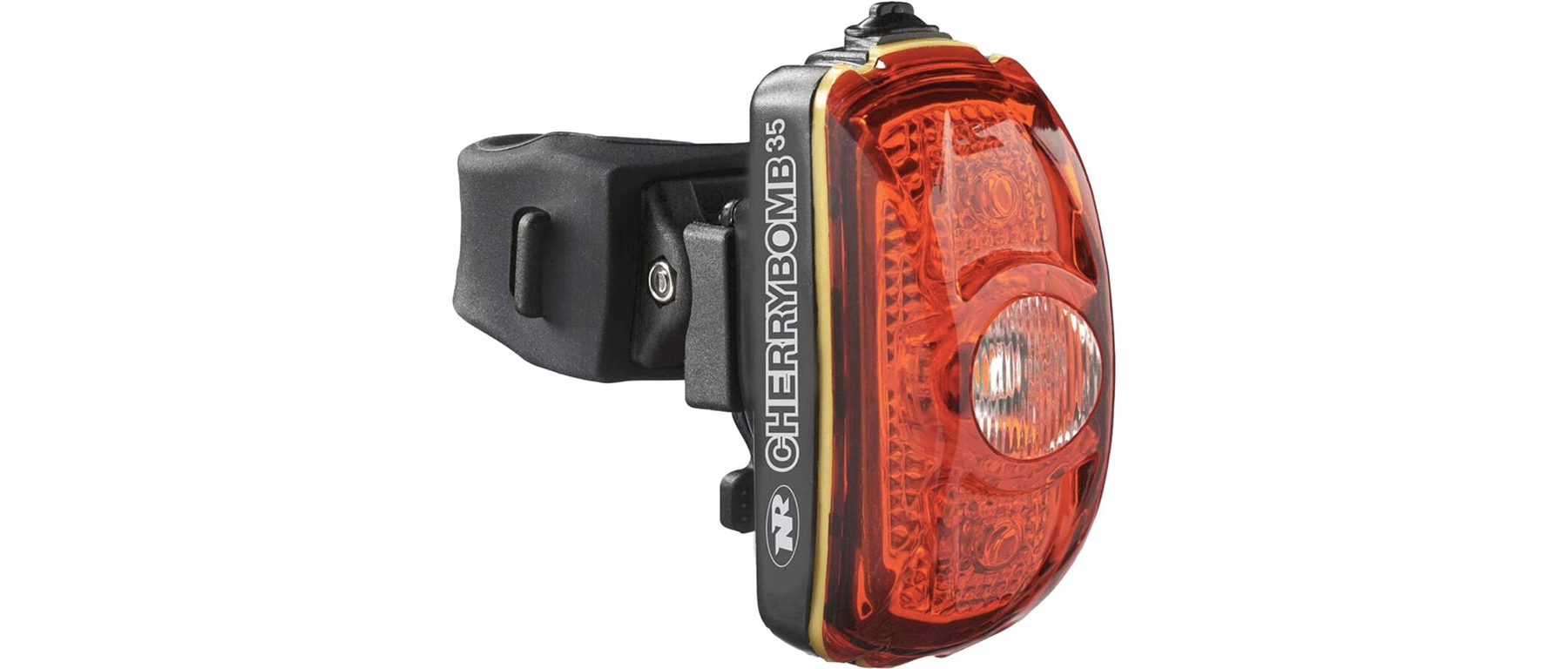 Description
Some people truly distrust or don't want to shell out for USB rechargeable battery powered lights. For others it may come down to simplicity and occasional use. When you need a real, effective commuter oriented tail light, and prefer AAA batteries, the Niterider CherryBomb 100 is hard to beat.
The different generations of the Cherry Bomb taillight have been among the most popular Niterider safety lights. The CherryBomb 100 now pumps out 100 Lumens of red LED driven light and offers two steady modes- high and low, a 110 Lumen Super Bright Daytime Flash mode that allows the rider to be seen in the light of day or the darkest night, and a Fast Flash option as well. With visibility out to 1 mile, the Cherry Bomb is a serious, inexpensive taillight that is perfect for commuting.
Niterider makes this rear light to function as as standard reflector as well, so in municipalities that require a reflector, you are covered. Likewise, if the AAA batteries fail, the CherryBomb 100 will still reflect light back at cars even when the light is off. While you get the simple strap-style seatpost mount, this light also has a long clip that is ideal for bag use, and incredibly popular with runners and walkers who can easily clip the CherryBomb 100 a waistband, belt or pocket. At just 82 grams with 2 AAA batteries installed, the durable clip will more than stand up to all of these uses. The light itself carries an FL1 Standard IP64 rating for eater resistance.
Return to Top
Features
100 Lumen Max LED red taillight with up to 136 hour run time for cyclists, runners
Visible up to 1 mile, with 4 overall modes: High/Low Steady modes, Daylight flash, and Fast Flash
Run times:

Fast Flash - 96:00h
Daylight Pulse Flash - 136:00h
Steady High - 72:00h
Steady Low - 127:00h

Internal reflector = visible if light on off mode
Seatpost mount included, can be used solely with integrated belt clip as well
FL 1 Standard IP64, water resistant
Easy to operate on 2 AAA batteries, included
Color: Black
Weight: 82 grams
Return to Top