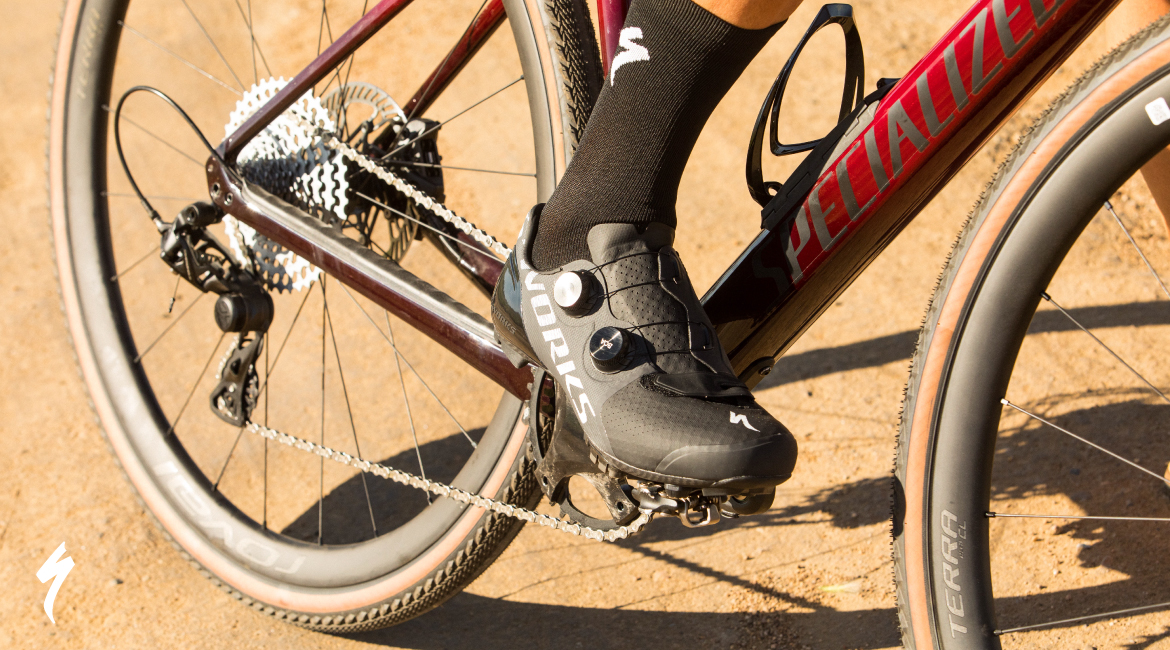 Specialized Mountain/Gravel Shoes
The strong shoe correlation in the performance requirements of offroad category shoes drives the reality that many riders will wear a mountain bike shoe for trail and gravel use, and the same can be said for those who feel the slightly stripped back gravel shoes make great summer XC mountain shoes. With sole plates and fit systems that are often exact duplicates, and a walkable tread that spares the sole and offers clearance for 2-bolt style pedal cleats, the details generally come down to a lighter, or more spare tread, and less reinforcement or protection in a gravel shoe. While some may just be looking for a "gravel" shoe, all should recognize the commonality of the platforms. Gravel shoes may be a bit lighter with less overall protection.
Specialized recognizes this, and the S-Works Recon cross-country race shoe is certainly well spotted at gravel events. The S-Works Recon Lace Gravel Shoe may not be the choice for those who prefer the BOA dial retention system. For summer only with a BOA system, check out the S-Works Vent Gravel Shoe. Any way you go, it is the rider's choice, and all options offer extraordinary power transfer, light weight, and great fit. The full Recon line-up also offers a wide range of price points with great features and value throughout.
View our Specialized shoe collection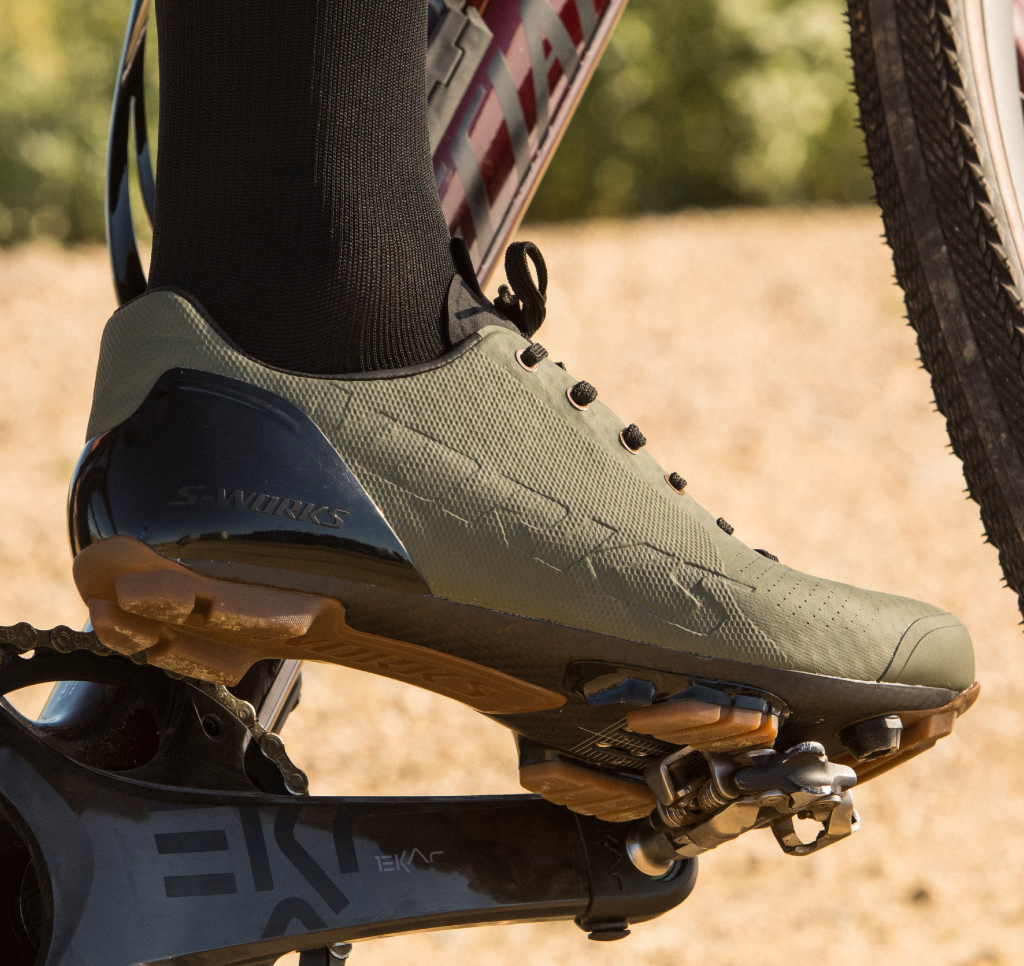 The S-Works Advantage for Gravel
When it comes to light weight, innovative materials, optimized design and power delivering performance in a ventilated, comfortable offroad shoe, the S-Works Recon models set the standard. For the S-Works Recon Lace Gravel Shoe, the Specialized R&D team knew they wanted to drop a little weight, maintain exceptional power transfer and ensure comfort over a 10 hour epic gravel race. The challenges of riding over loose gravel, broken roads, and whatever else the route throws at you may actually prod the staunchest hyper-thin cycling sock rider to opt for a little more loft and cushion in their socks. Here lace-up shoes can offer an advantage over a more fitted upper with specific retention overlap. A few millimeters can go a long way. Visually the upper is clean and sleek with only a toe cap for extra protection. The super stiff and ultra light XC FACT carbon plate is used, featuring a Stiffness Index of 13.0, the stiffest offroad platform Specialized offers, so power transfer is fully optimized. The PadLock heel construction is incredibly effective at cradling and holding the heel, with proven performance while accelerating. Add in more details and Body Geometry, and you have a premium gravel shoe.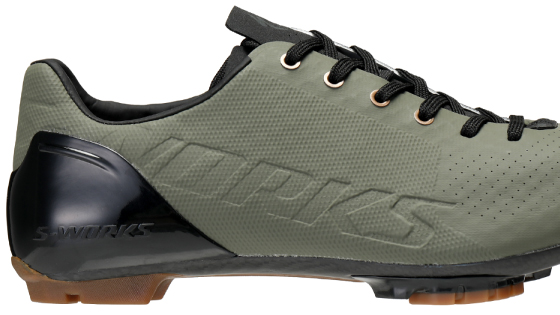 Recon: Take it to the Trail, or Anywhere
The development of the S-Works Recon Mountain Shoe and subsequent informed creation of the Recon line-up ensures that Specialized offers diverse XC and XC Trail shoes that can be equally at home on a gravel bike, your daily commuter, or urban E-Cargo workhorse. Some people don't need four pairs of cycling shoes, and even some serious road cyclists ride 2-bolt pedals and offroad shoes because the higher-end models deliver excellent power transfer from stout and supportive carbon sole plates. The mid-range Recon shoes are our best selling Specialized shoes, as they fit the price and performance requirements for many cyclists who will wear them on every bike they own. The FormFit, the SlipNot tread rubber, heel cup system, insoles and use of BOA dial and cable retention systems are found in these models. Applying Body Geometry principles to all of the Recon shoes that require along with premium performance requires deep innovation and real rider knowledge. These scientifically driven features define the experience and Recon represents Specialized most versatile cycling shoe platform.