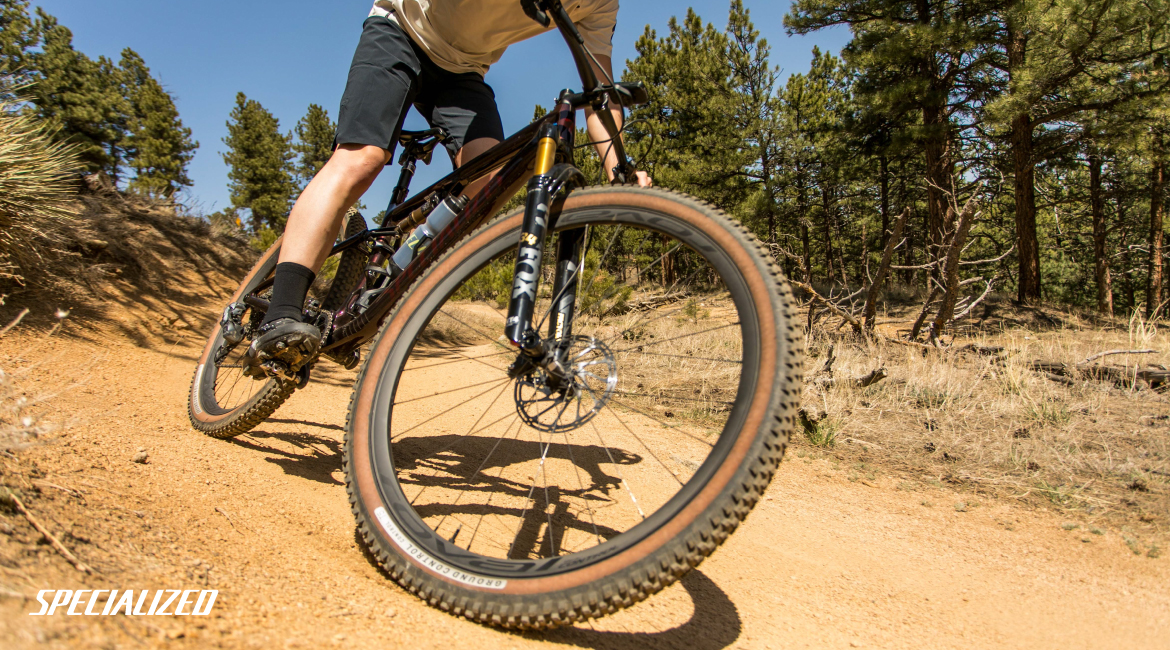 Specialized Mountain Tires
Every time you take to the trail, your tires are selected for the terrain, suspension travel, and overall conditions, as well as your riding style and preferences. From the time of the first Stumpjumper, Specialized has delivered a diverse and well-engineered complement of mountain bike tires.
Within the cross country / XC trail models alone, Specialized offers the Fast Trak, Ground Control, Purgatory and Renegade tread designs- many with various casing options (S-Works, CONTROL, GRID), T5, T7, or T5/T7 dual GRIPTON tread rubber compounds. Add in the 2Bliss Ready system, and tire grades at multiple price points and you have an impressive set of XC tires alone. Now add in heavy trail, Enduro, and DH options with many of the same, or more, options, and your wheels aren't the only thing that will be spinning.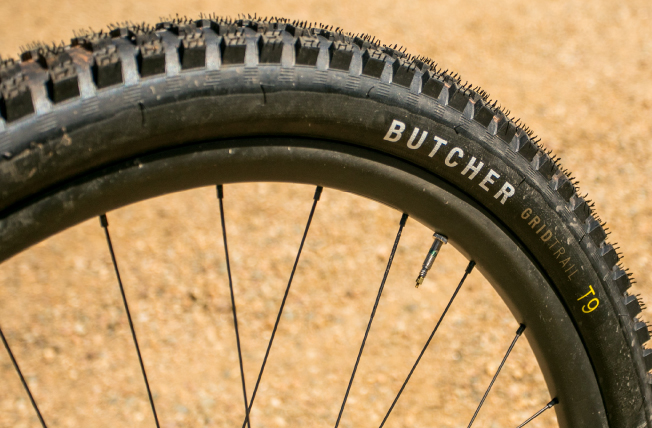 Perfected Tire Design
With so much to offer, it is important to identify your needs and preferences. Looking for a little more protection in a Fast Trak but still want some suppleness, protection and good wear without sacrificing grip? Check out the Fast Trak CONTROL, in the T7 compound. Need a pure XC race tire for your next World Cup? The S-Works Fast Trak 2Bliss Ready T5/T7 can handle the most technical courses and the most grueling conditions. With the T5 center tread you get extremely low rolling resistance and speed, while the T7 outer knobs give you more grip when the technical corners and rocky zones appear ahead. And yes, it is light, especially in the 29x2.2". Prefer to rip it up but still in the XC-genre? Trust the Fast Trak GRID 2Bliss Ready T7 to lean into the gnarly sections, with more sidewall and under tread protection and T7 block design that only enhances the Fast Trak's normal pattern. That's how you can understand and define your riding experience, through your tire preference, and you will find it here.