Wheels Road Disc Wheels - Carbon
50|65 DT 350 Carbon Wheelset
Excel Sports Part #
Reserve Part #
UPC/EAN#
Actual Product Weight grams
Request Stock Alert
Description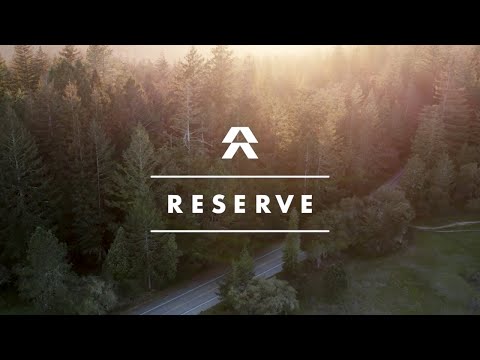 Reserve wheels generally start with the rims, as that is what Reserve produces. The company then builds wheels with components from other brands. Focusing on rim development and carbon fiber construction while leaving the hubs and spokes to experts who already produce those just make sense. The Reserve 65 rim was designed to be a rear-wheel complement to the Reserve 50 for sprint stages, triathlons, and anywhere with straight long enough to make a break for it. The mid-profile 50mm in front slices through the air while still guaranteeing predictable handling in crosswinds, and the deep, 65mm rear helps you bank watts for those crucial final kilometers. This Reserve 50|65 DT 350 Carbon Wheelset is ready for a tubed or tubeless tire setup, is built with sensible and easily-replaceable spokes, and all the nipples are on the outside, so you can focus on racing, not fussing around with your tubeless tape when you need a quick true or tension job.
DT Swiss supplies their fast responding, incredibly reliable, wonderfully easy-to-service DT Swiss 350 Center Lock disc hubset for this version of the 50|65 wheelset. The 350's aren't the lightest in the line, the 180's have that lofty perch, but are much more cost effective, allowing the 1724 gram wheelset to come in at $1800. The straightpull spokes allow for very high tension, excellent power transfer, lateral stiffness, and some rim and rider forgiveness. External nipples are used for easy true/tension with this 24 hole (front and rear) set-up with 2x/2x lacing all-around. The hubs are built for thru-axle use, with a 12/100mm front and 12/142mm rear configuration to go along with the Center Lock disc rotor interface. The drive system on the rear hub is the DT 36SL Ratchet freehub; known as one of the easiest ever offered to service or replace, with exceptional reliability and engagement. DT's own steel cartridge bearings and seals are superior, delivering exceptional protection from the elements and long life.
Reserve is a company committed to creating the best carbon rims for mountain, gravel and road cycling. Started by engineers from Santa Cruz, then buttressed through a professional partnership with Cervelo, the team at Reserve has built a reputation for exceptional strength, resilience, and physical characteristics, including tubeless read excellence and impressive aerodynamics. From day one of rim sales Reserve has backed their carbon rims with a lifetime warranty, which is the ultimate indicator of belief in the product and the desire to back it up.
Return to Top
Features
Carbon, 50mm front, 65mm deep road/triathlon wheelset for Tubeless/Clincher use, disc brake only; featuring DT Swiss 350 CL disc hubset
Rim's specifically for the Reserve 50|65 wheelset pairing- lower profile front wheel than rear
Wheelset delivers maximum stability, modest weight and optimal aerodynamics
Designed for road race, triathlon or more road-mixed course TT use
Internal rim width: 21mm
Aero optimal tire size range: 25-28mm
Offset: Zero (symmetrical rim shape)
Spoke hole count: 24 (front and rear); laced straightpull 2x/2x all around, external nipples
DT Swiss 350 CL disc, thru-axle hubset, straightpull flanges; Rear features 36SL Ratchet drive freehub
Reserve Lifetime Warranty (for riding-specific failure, crash replacement discount policy for purely accidental damage not related to quality or manufacturing)
Thru-axle spec: 12/100 Front, 12/142mm Rear
Disc interface: Center Lock
Includes: Tubeless rim tape, valves
Tire size: 700c (25-35mm recommended tire width range)
Freehub options: Shimano HG11 (compatible w/ Shimano Road 12s cassettes), SRAM XDR
Finish: Carbon
Weight: 1724 grams
Return to Top