Accessories Helmets
Venger Road Helmet
Sold Out
Sizing
Description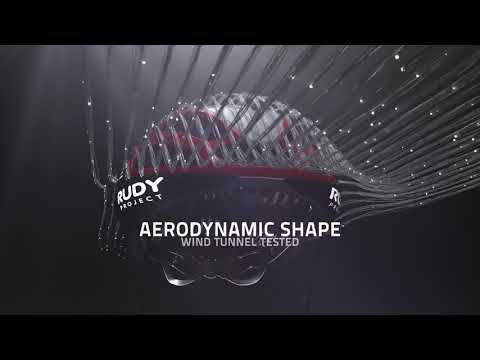 The current helmet designs from Rudy Project represent a cleaner, more visually sleek aesthetic. The Venger becomes the the best overall road and gravel helmet in the line-up, with a new and effective ventilation system and improved shell reinforcement that not only allows the vent design, but also adds structural protection that exceeds US and EU standards for impact rating. The Venger also includes the best of the Rudy's helmet technologies for fit and retention, the bug stop mesh insert and more. Although it is not an all-around road aero design like the Spectrum or the Strym, the Venger is still more aero than most of Rudy's past road models, with a refined look that still has style, but is more subtle than most.
The lightweight dynamic design of the Venger is available in a more traditional three size line-up, offering better sizing than their two size options. superior ventilation thanks to its 22 vents with internal flow control and release out the back.The renowned Rudy fit is achieved via a true system of components. The lightweight Adaptive Airframe Band augments the ventilation while providing comfort up front. Rudy's Adjustable RSR10 Retention System dial is minimal, easy to use and allows for secure fit with a very personal feel. We have always liked the soft flexible straps with the sure-handed Fastex Buckle Closure System because it simply works, even with fatigued hands at the end of a long ride. The Divider Pro Side Buckles, which control the Y-shape and location of the straps are minimal, lightweight and a breeze to adjust.
The construction is largely the industry standard with a cast of the external polycarbonate outer shell directly during the injection stage of the expandable polystyrene (EPS) impact-absorbing foam. The result is a much more rigid structure which is knock-resistant and extremely light, allowing for better ventilation system. The combined action of the EPS structure, the polycarbonate cap and exo-skeleton creates resistance to the mechanical action exercised by an impact and dissipates the energy in order to prevent it from being transferred to the head of the person wearing the helmet. In the Venger, a new system is added. The triple In-Mold X-Kross shape construction acts almost like an infinity bridge, across the whole curvature of the front section and wrapping to the back. This integrates the strength throughout the shell system, allowing for the more open ventilation set-up while improving safety and stability on the head both while riding and in the unfortunate instance of an accident where initial impact might be followed by multiple smaller impacts. Not pleasant to consider, but this is what helmet R&D teams have to do to meet stringent safety standards. We can all be thankful for great, functional designs and such protections.
Return to Top
Features
Sleek, efficient all-around road helmet suitable for road, gravel, cross and XC
New design, new ventilation system, new structural construction
22 vent Flow Through system ensures effective airflow for cooling comfort, while allowing it to exhaust quickly
Adaptive Airframe Band allows for more useful airflow through retention system
EPS foam liner with polycarbonate shell
Triple In-Mold X-Kross construction improves safety and stability
Adjustable RSR10 Retention System Comfort Fit
Fastex Buckle Closure System
Divider pro side buckles are easy to adjust, comfortable
Bugstop Padding with protective net
Free Pad Interchangeable comfort padding
Includes: Bug Stop, extra Free Pads (which can mounted in various places as needed)
Sizes: Small, Medium, Large
Colors: White/Silver, Titanium/Black, Yellow Fluo/Black
Weight: 275 grams (Medium, actual)
Return to Top
Sizing
Most Rudy Helmets
| Size | S/M | L | Unisize |
| --- | --- | --- | --- |
| Head Circumference | 54-58 cm / 21.25"-22.75" | 58-61cm / 22.8" -24.4" | 54-59cm / 21.25" - 23.2" |
Spectrum, Venger Helmets
| Size | Small | Medium | Large |
| --- | --- | --- | --- |
| Head Circumference | 51-55cm | 55-59cm | 59-62cm |
Return to Top