Road Electronic Supplies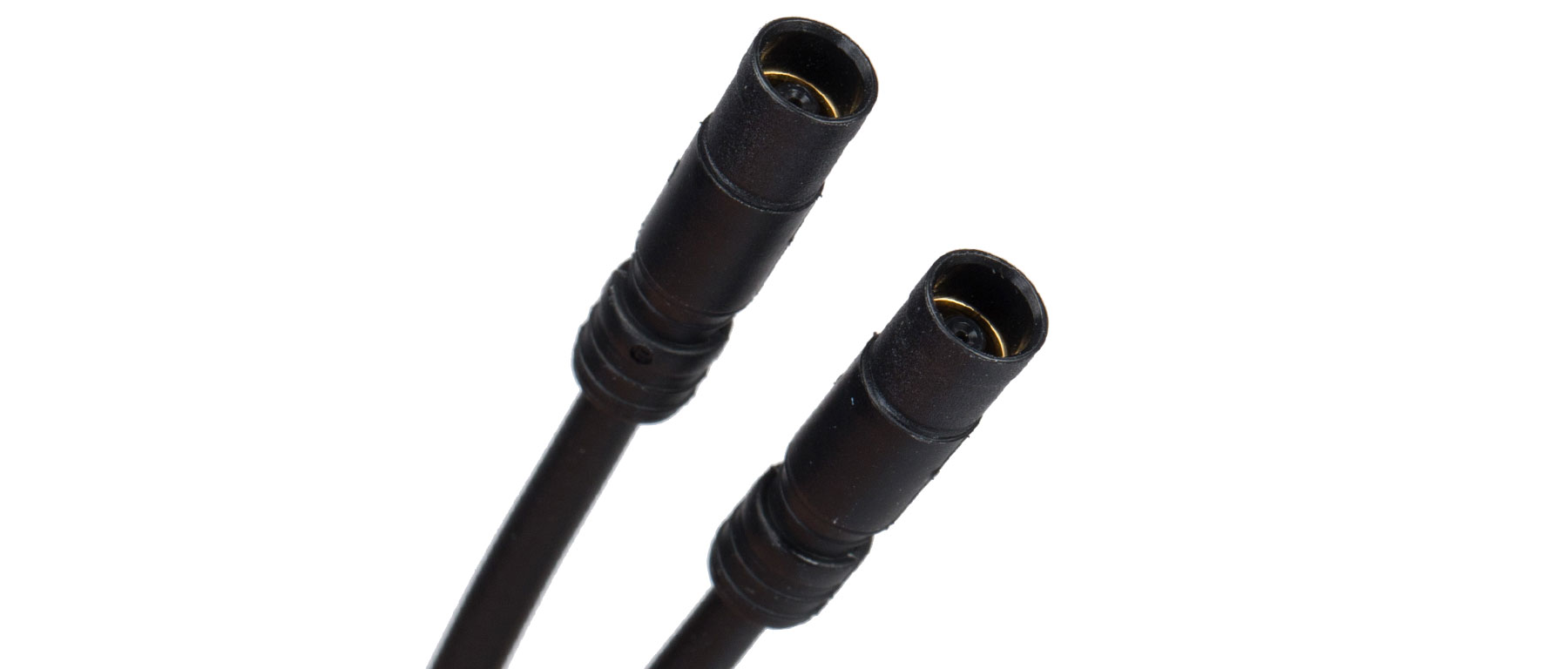 Di2 E-Tube EW-SD50 Wire
Excel Sports Part #
Shimano Part #
UPC/EAN#
Actual Product Weight grams
Request Stock Alert
Description
Shimano's second generation wiring system for the road and mountain Di2 electronic shifting system has been named as e-Tube. The 11-speed generation EW-SD50 wires are available in many lengths, feature connector ports on both ends, and are the primary connection system that allows you to link component pieces to junctions. There are many variations in an 11-speed Di2 set-up, depending on the frame size and design, routing points, handlebar type and width, etc. A typical road bike set-up, depending on the variables, is that five or six Di2 wires of various types will be needed. When measuring the frame or components to decide on the length of the Di2 E-Tube EW-SD50 wires you need, Shimano offers a basic formula for selecting the correct length. If you take a measurement of 425mm, add 50mm then round up, so in this example you would select a 500mm length. It is always better to have a cable that is longer than necessary. There is not need to try to save weight by getting to exact. It is easy to stash the extra length, especially for internally routed frame and handlebar designs.
These e-Tube Di2 wires represent an improvement over first generation Dura-Ace Di2 wires because e-Tube uses smaller 2 core wires instead of the 4 core versions (which required a 4 pin interface) used on first generation Di2, and the ports and plugs are much more robust for easier handling while still being slim. E-Tube wires are compatible for both internal and external routing so there is no need to buy separate internal or external wires. The e-Tube SD50wires are lighter and stronger with smaller connections than their predecessors, resulting in smaller holes required in a frame for internal routing. Connections on the E-Tube system are inherently water tight without the requirement to install a shrink wrap seal. Please keep in mind that the 12-speed Di2 e-Tube wires are SD300 series, which will not natively work with SD50 for 11-speed, but an adapter does allow for some set-ups were that are necessary, such as for wired aerobar set-ups.
Return to Top
Features
2nd generation e-Tube Di2 wires for connecting 11-speed Di2 components and junctions
Compatible for both internal or external routing; connection ports on each end
Shimano recommends you measure need, add 50mm, then go to next size up
The snap-in waterproof connection system is slim and durable
Select lengths from 150mm-1600mm, most in 50mm increments, some in 100mm
SD50 e-Tube wires are not compatible with 1st gen 10-speed Dura-Ace 7970 Di2 components, nor are they compatible with 12-speed, with the latter requiring the SD300 series wires.
Return to Top