Road Shifters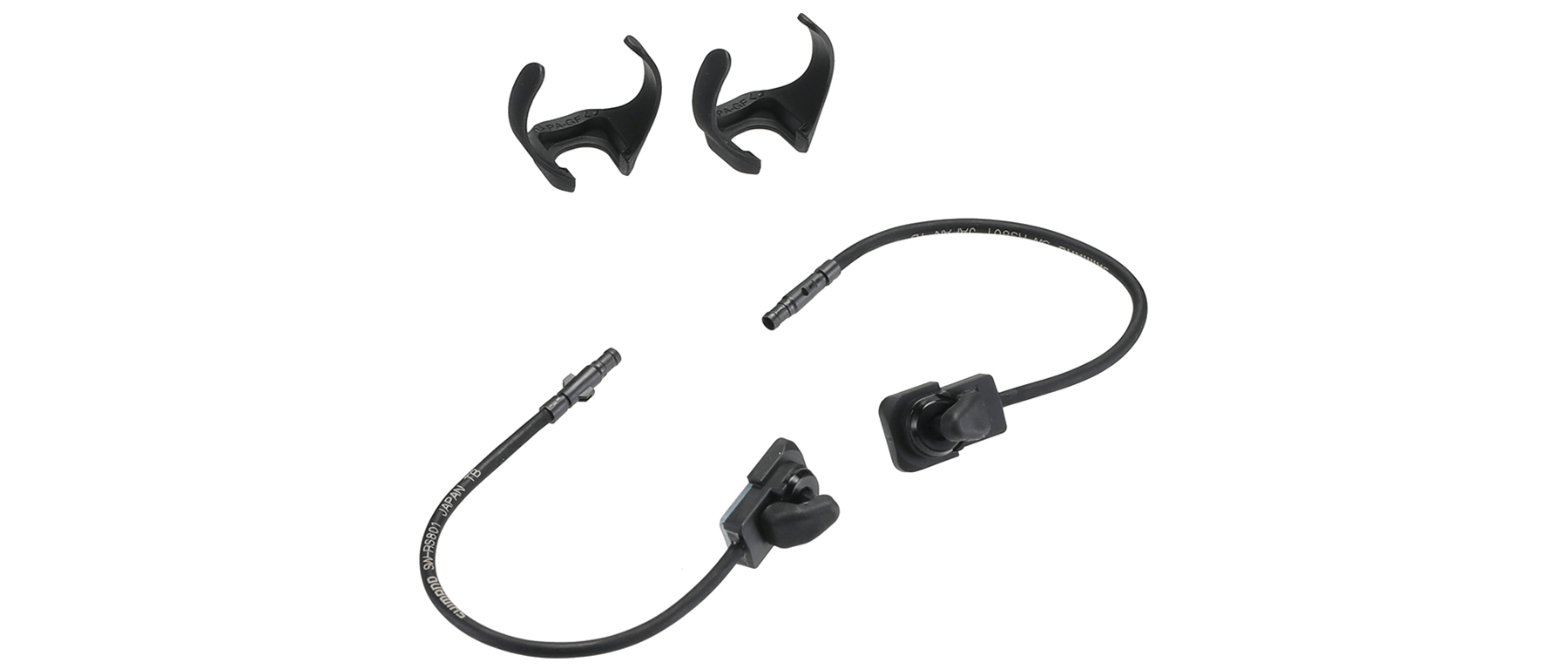 Description

Shimano's Di2 shifting system has features "satellite shifters" that are used in conjunction with the Di2 Dual Control levers to offer fast access shift actuation from alternate hand positions on a road-type drop handlebar. Shimano has offered two optional satellite shifters, one for climbing from the top of the bars, and one for sprinting from the drops. The RS801-S Shift Switch Set has been designed for 12-speed Di2 use in the drops, as the Sprinter shifter.
The ultra-light composite shifter has been redesigned for even more responsive shifting action, and a better set-up when bars are taped. These are only compatible with 12-speed Dual Control levers that have the SD300 ports built into the body. The wire is integrated into the satellite shifter, and plugs easily into the Dual Control lever. There is no power, just a signal. The 12-speed Dual Control levers are designed as wireless shifters, so the signal sent via the satellite shifter is then wirelessly sent to back to create the shift actuation and it is incredibly fast. The set is sold in pairs, but you have the option use only one. The buttons themselves can be used with the detachable holder, or attached to the bar otherwise.
Note: Please recognize that Shimano sells the Climbing version of the satellite shifters under the SW-RS801-T designation.
Return to Top
Features
One pair of Di2 12-speed satellite shifters designed for the drops; often referred to as Sprinter version
Each has integrated 100mm SD300 type cable/end for installation into Dual Control lever body
Designed for use on drop bars, in the drop
Action is lighter and better aligned for precise use under high stress cycling situations
Resulting shifting action is ultra-fast, incredibly precise and utterly reliable
Optimal for road or gravel use in racing or for any form of personal use
A second option is sold under Shimano SW-RS801-T- for use on top of bar for easy access while climbing
Sold as a set of two shifters
Color: Black
Weight: 5.7 grams (each)
Return to Top