Mountain Shifters
XTR SL-M9100-I Shifter
Sold Out
Description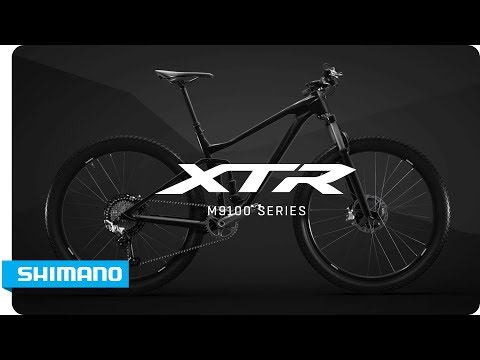 Everyone has their preferences, but for many mountain bikers the choice has long been Shimano's trigger shifters. The 12-speed SL-M9100 series Rapidfire Plus triggers are the latest and truly the greatest, with a 20% quicker lever access time due to refined shape and positioning, and a reduction of 35% required shifter force to actuate the levers. The SL-M9100 shifter is lighter and actually can be changed over for 11-speed mode should you choose to upgrade your current 11-speed model. Shimano has refined the clamp version significantly, which goes a long way towards better ergonomics and positioning on the bar, as well as having developed I-Spec Evo, for better mounting integration with the proper brake lever.
Though equipped with both push and pull trigger levers, the SL-M9100 maintains the full array of trigger release options: 2-way, Multi, and Instant, meaning you can use the levers as they work best for you. A full lever hold allows you to shift 4 cogs at a time. Another trigger option for 12-speed exists as a different item, the Rapidfire Plus Mono, single lever (mono) trigger that many riders have been calling for. Still the two lever trigger will be the most popular and garner the most use. An aluminum main body grounds the unit to a stout core that provides the proper base for precision action. The body cover is CFRP composite for lightweight durability and rigid structure. Four bearings ease and dictate the plane of movement, with far superior feel and longevity to even the best bushing designs. The mount clamp and I-Spec Evo interfaces are aluminum. Shimano has opted to leave the gear display behind, as virtually all riders who sport XTR don't even look at them. The weights of the two versions are 112 (I-Spec Evo) and 114 (clamp) grams.
Shimano supplies you with their premium grade polymer-coated stainless steel shift cable, and the pre-lubed excellence of OT-SP41 housing, as well as all fittings. The actuation and execution of indexed shifting has been a superior feature of Shimano shifting systems since the early 1980's. A rider who jumped off an 8-speed XTR trigger and onto a the M9100 version would at least be on familiar ground, though now in color 4K versus analog black and white. While ergonomics, precision, perfect actuation, and overall construction are crucial to the best shifting on the market, we feel the build quality and materials used in Shimano XTR are simply the best. Unless there has been a major crash we have not replaced an XTR shifter for wear or mechanical issues in years and we see no reason why that will change with the 12-speed XTR SL-M9100 Shifters.
Return to Top
Features
12-speed Rapidfire Plus trigger shifter for XTR M9100 in two mounting options
Quicker lever access and light operation force maintains rider concentration
20% quicker lever access time
Minus 35% shifting operation force (versus M9000)
Two-lever trigger system can be used in Multi, 2-way and Instant Release formats
4-cog jumps with extended multi-trigger action
Aluminum main body, CFRP body cover, 4 bearing systems, aluminum mounts
Greater flexibility and action-optimized cockpit layout
Textured finger/thumb contact zones
Includes polymer coated SS shift cable, OT-SP41 housing and all fittings
Right shifter options: Clamp, I-Spec EVO
Finish: XTR M9100 Black
Weight: I-Spec EVO 112 grams, Clamp 114 grams
Return to Top