Nutrition Bars
Sport Crispy Rice Cake 8-Pack
Sold Out
Description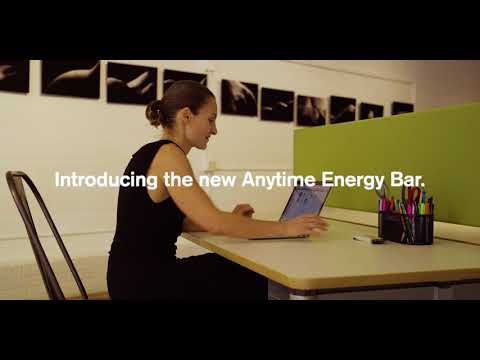 Skratch asks the question: What's the best food for fueling that's packed with energy but still easy to digest? That would be simple, high-quality rice. And what's the best way to enjoy rice? As a crispy treat! Sounds ideal, no? You get the complex carbs you need, from something you may actually enjoy eating.
Another question for you: What are the benefits of complex carbs in an energy food? Everyone's body is different and reacts to macronutrients in its own unique way. What have you eaten recently and how many calories are you burning? In general, complex carbohydrates, like those found in rice, take longer to digest. By breaking down slowly, they provide steady energy into your body over a longer period and keep blood sugar levels steady, rather than a sudden spike, which may be caused by simpler carbohydrates. Each Sport Crispy Rice Cake provides you 180-190 calories, enough to extend most athletes' endurance efforts by an hour.
Understanding the differences in your actual nutritional energy needs is the first step to proper fueling. For example, take the Skratch Labs Anytime Energy Bar, which has a balanced macronutrient profile of fat, fiber, protein, and carbs. This nutrient balance helps you feel full and satisfied and can be great for long and low intensity adventures. In contrast, the Crispy Rice Cakes are mostly comprised of carbohydrates, with very little fat, fiber, and protein. This nutrient balance gives you an energy boost immediately before or during a higher intensity workout, much like the Skratch Labs Sport Energy Chews.
In developing a crispy rice cake that is more suited for grown-ups and for athletes, the team at Skratch Labs came up with a blend of their favorite grains: brown rice, red rice, wild rice, and toasted quinoa. They also used a simpler marshmallow recipe that is lower in sugar and leaves out the junk ingredients. This makes each bite of the Skratch Crispy Rice Cakes dynamic and flavorful, with excellent energy value, which is why Skracth wants you to treat yourself(!) to their Sport Crispy Rice Cake. As a recap, It's made with a blend of puffed rices and toasted grains, giving you energy-packed complex carbohydrates that feel light and digest easily, all held together by fluffy, heavenly marshmallow.
Return to Top
Features
Appealing marshmallow crispy rice cake that provides clean energy delivered over more time when needed for you endurance activity
Complex carbs break down slowly for steady energy over a longer period, while keeping blood sugar levels steady
Provides 180-190 calories, enough to extend most athletes' endurance efforts by an hour
Information by Flavor:
Mallow (Contains Eggs, but is Gluten Free, Peanut Free, Dairy Free, Non-GMO, Soy Free, Gelatin Free, Kosher; No Artificial Colors or Flavors
Key Nutritional Info: 45g serving delivers 180 calories, 3g fat, 140g sodium, 35g total carbs (1g fiber, 11g total sugars) 3g protein
Ingredients: Crispy blend (brown rice, red rice, wild rice, red quinoa), Marshmallow (tapioca syrup, sugar, glycerin, water, vanilla extract, sea salt, agar, egg white powder), Shortening (modified palm oils, canola oil), Sunflower oil
Chocolate and Mallow (Contains Eggs, but is Gluten Free, Peanut Free, Dairy Free, Non-GMO, Soy Free, Gelatin Free, Kosher; No Artificial Colors or Flavors)
Key Nutritional Info: 45g serving delivers 190 calories, 4.5g fat, 140g sodium, 34g total carbs (2g fiber, 11g total sugars, 11g added sugars), 3g protein
Ingredients: Crispy blend (brown rice, red rice, wild rice, red quinoa), Marshmallow (tapioca syrup, sugar, glycerin, water, vanilla extract, sea salt, agar, egg white powder), Semi-sweet chocolate chips (unsweetened chocolate, cane sugar, cocoa butter), Shortening (modified palm oils, canola oil), Cocoa powder, Sunflower oil
Strawberry & Mallow (Contains Eggs, but is Gluten Free, Peanut Free, Dairy Free, Non-GMO, Soy Free, Gelatin Free, Kosher; No Artificial Colors or Flavors)
Key Nutritional Info: 45g serving delivers 180 calories, 3.5g fat, 135g sodium, 35g total carbs (1g fiber, 13g total sugars, 12g added sugars), 3g protein
Ingredients: Crispy blend (brown rice, red rice, wild rice, red quinoa), Marshmallow (tapioca syrup, sugar, glycerin, water, vanilla extract, sea salt, agar, egg white powder), Chocolate white compound flavored (sugar, palm kernel oil (RSPO), natural flavor, sunflower lecithin, salt), Shortening (modified palm oils, canola oil), Strawberry, Sunflower oil
Package contains 8 cakes- 1 cake equals one 45g serving
Flavors: Mallow, Chocolate & Marrow, Strawberry & Mallow, Salted Maple & Mallow
Return to Top