Road Tubes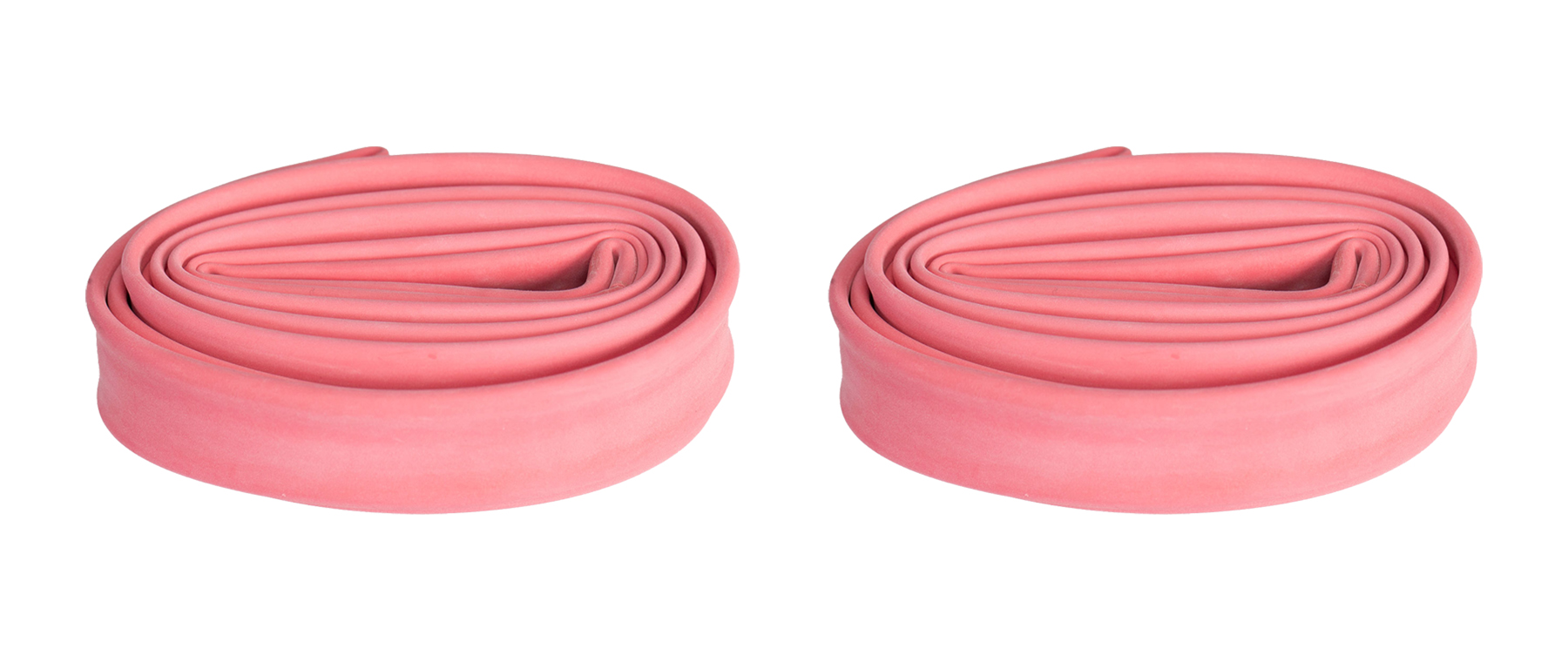 Description
Opt for this Excel Sports 2-pack of Vittoria tubes for additional savings and simplicity when you need more than a solo tire. This 2-pack includes two Competition Latex Road Tubes in retail packaging.
Selecting a latex tube is an easy choice for cyclists looking for weight savings and improved ride quality. When compared to a standard butyl tube, latex has many superior qualities that enhance handling and help optimize performance, with a lower weight. Vittoria has revamped their production process and with the Competition Latex Road Tube
For starters, latex is extremely supple and super elastic. These properties allow the tube to easily comply with slight tire deformations from the force of riding paired with a slightly varied road surface. The latex composition is smooth, dry and slippery to the touch, so it will not stick to the inner tire casing, thus the tube is allowed to move independently of the tire for major friction reduction. The total weight reduction when you stack up a Vittoria Latex tube against a standard butyl tube is about 40 grams (with the Vittoria Competition butyl model about 20 grams heavier than latex) so the potential weight savings is significant. The valve has a smooth, non-threaded stem, and the Presta core is removable, making use of ammonia-free sealant an option..
All of these points are something to consider if you have purchased a high performance carbon clincher wheelset and tires, and you want elevate the total wheel package for optimal performance. The only real drawbacks of latex tubes are the added expense and the fact they don't hold air well overnight. They also don't accept patches, but most cyclists would never patch a race-level tube. Just be prepared with an extra tube of some type if you are training or just prefer the ride quality and feel of latex. Overall we find the durability of latex and butyl to be on par with each other, which means you can expect good reliability in the field with these quality Vittoria Competition latex tubes.
Return to Top
Features
Lightweight, elastic latex tube for maximizing clincher performance, minimizing friction between tire and tube, effectively improving rolling resistance, handling
New extruded construction ensures more accurate and consistent wall
Overlapped and reinforced valve seat area
Vittoria recommends Pit Stop sealant; ammonia-free latex sealants acceptable
Pink color won't be confused with butyl rubber tubes
Anodized alloy smooth valve with Removable Valve Core
48mm valve length
Size: 700x19-23 (75g)
Sold as a 2-pack, 2 tires of the same size
Return to Top