Accessories Computers & GPS Head Units
Wahoo ELEMNT BOLT GPS Computer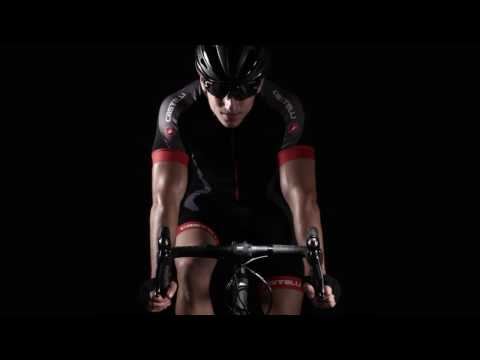 Wahoo Fitness has certainly come a long way in a short time. The company has been driven by functionality, design, integration, and innovation to develop cycling products that think now, and forward. Wahoo doesn't feel constrained by other options on the market and has built an ecosystem of products that have been engineered to improve the technical and performance aspects of your personal development as a cyclist. The ELEMNT BOLT GPS Cycling Computer raises the bar for cyclists who prefer better integration with third party software and apps, want simpler, cleaner and easier to use interfaces, and can appreciate the company's push to offer the most aerodynamic bike computer on the market. For those of you who just find other GPS head units to be to proprietary or limiting, stressful or tedious to set-up, now is the time to embrace the ELEMNT BOLT.
Wahoo claims the ELEMNT BOLT, along with their BOLT specific special out-front style aero mount combine to deliver the most aerodynamic head unit available, saving 50% in drag resistance versus other options. We must say the integration is clean and secure, and when set up level to onrushing airflow, quite svelte. The head unit itself was shaped and edged to allow cleaner airflow. The screen resolution, set-up and plane were optimized for clarity at the most aerodynamic angle, so you shouldn't feel the need to compromise this advantage. Wahoo has truly pushed the aerodynamics of the ELEMNT BOLT, but unless you always racing against something, we feel some fo the other features of this great GPS cycling computer are more significant.
Keep in mind that simplified interaction and manageability versus other GPS computers is a major aspect of the BOLT's development. You get free access to Wahoo's ELEMNT app to link to your smartphone, from which you can easily and quickly customize unit set-up, configure workouts, and link to your favorite cycling training apps and your sensors. Love quick, obvious indicators? How about programmable colored LED's that flash across the top of the screen to alert you of training zones or metrics that you want to monitor with a brief look. Side buttons, with textured surfaces and excellent tactile response allow you to easily zoom in and out of your selected screen so you can hone in on key metrics even though your screen set-up contains more fields. ELEMNT BOLT is also completely wireless, as you transfer all data, maps, workouts, and system updates via your smartphone.
Of course you get connection and can opt for email, text, and phone notifications as well. Via the app, in ride, you can opt for Take Me Anywhere GPS navigation, in which you select a destination and the phone pushes the map and route to your phone, with Turn-by-Turn directions. Use Strava Live Segments? The BOLT fully integrates with to give you accurate progress status and the Final Push to beat your goals. No other product makes it this easy and interactive. Finally, you get full integration with KICKR trainers with Level Mode and Erg Mode, as well as the ability to relive a training route for the trainer to duplicate, and Wahoo even integrates with Best Bike Split's Power and Speed Targets to give you the most accurate race day power plans available.
All that and we haven't even covered the basics, but yes, the ELEMNT BOLT includes all the standard bike computer, power meter, and in-training functions of the larger ELEMNT, and like it's bigger brother is regularly being upgraded and updated as Wahoo develops new relationships and features. It carries WiFi, ANT+, and Bluetooth Smart connectivity. You have access to the most third party apps, workout support, Di2 and ETap integration, and of course you get both Android and IOS smartphone access. The rechargeable battery (yes, you still have cable for that), delivers approximately 15 hours of run time. Screen size is 2.2", and the head unit weighs only 60 grams while carrying an IPX7 waterproof rating (short submersion up to a depth of 5 feet). The USB recharge cable can also be used to directly download .FIT files if you prefer that method. Wahoo added the ANT FE-C trainer control protocol, so you can control indoor trainers from other brands as well.
As you decide what GPS cycling computer is right for you, one must dig down deep to evaluate if any unit has exactly what you need. Garmin still holds some training specific feature advantages, but Wahoo has built the ELEMNT GPS computers for greater connectivity, ease of use, and a complete reliance on the smartphone connection, which is a problem if you don't have one. Let's face it, just about every cyclist who has a smartphone rides with it, and almost of all those have IOS or Android phones. The instant data transfer, Strava Live Segments, and full suite of notifications on screen make the ELEMNT Bolt appeal to many who never (for whatever reason) invested in Garmin's products. Many younger riders love the full phone integration, and set-up. That is the only world they have lived in. If you are looking to race and train with a coach we recommend you compare notes on how the coach prefers to use and manage data. All that said, we feel Wahoo has a true star in the ELEMNT BOLT, and anyone who has or wants a KICKR series trainer need look any further.
Features
More compact ELEMNT GPS computer with simple smartphone integration
Head unit w/ specific aero out-front mount deliver impressive aerodynamics
Connectivity via Bluetooth Smart, ANT+, WiFi, USB
Free Wahoo ELEMNT companion app for full smartphone interaction
Email, text, and phone notifications on screen
Customizable top row of colored LED's for quick info on screen
Alerts via sound, visual, LED lights
Easy, tactile zoom in/out buttons on side of head unit
Three buttons as base of screen for secure, simple interaction
Integrates with Strava Live Segments, Best Bike Split, Komoot, and more
Turn by turn directions, Take Me Anywhere maps and directions
Full screen/page/set-up via app on smartphone
Di2 and ETap integration (with proper system specific hardware/software
Always update your firmware during set-up, and when notified- below are a few of the key updates since release, but there are many other small and large details in other updates
August 2019 Firmware updates- ELEMNT can control open ANT+ radar sensors
March 2020 Firmware update- New ANGi helmet live tracking and crash detection control features/options with Specialized App/compatible helmets and e-Bike ANT+ LEV connectivity for compatible e-Bike systems
Altimeter: Barometric / Compass: Magnetic
Full integration with KICKR trainers with Level Mode, Erg Mode, much more
ANT FE-C trainer protocol allows you to control indoor trainers from other brands
Battery: Li-Ion, 15 hour run time, via included USB charging cable
Screen: 2.2" tall, non-color, backlight function
Weather and water resistant, IPX7 rating
Includes: head unit, aero out-front mount, stem mount, USB cable
Colors: Original Black, Steatlh (2020)
Weight: 60 grams