Accessories Wearables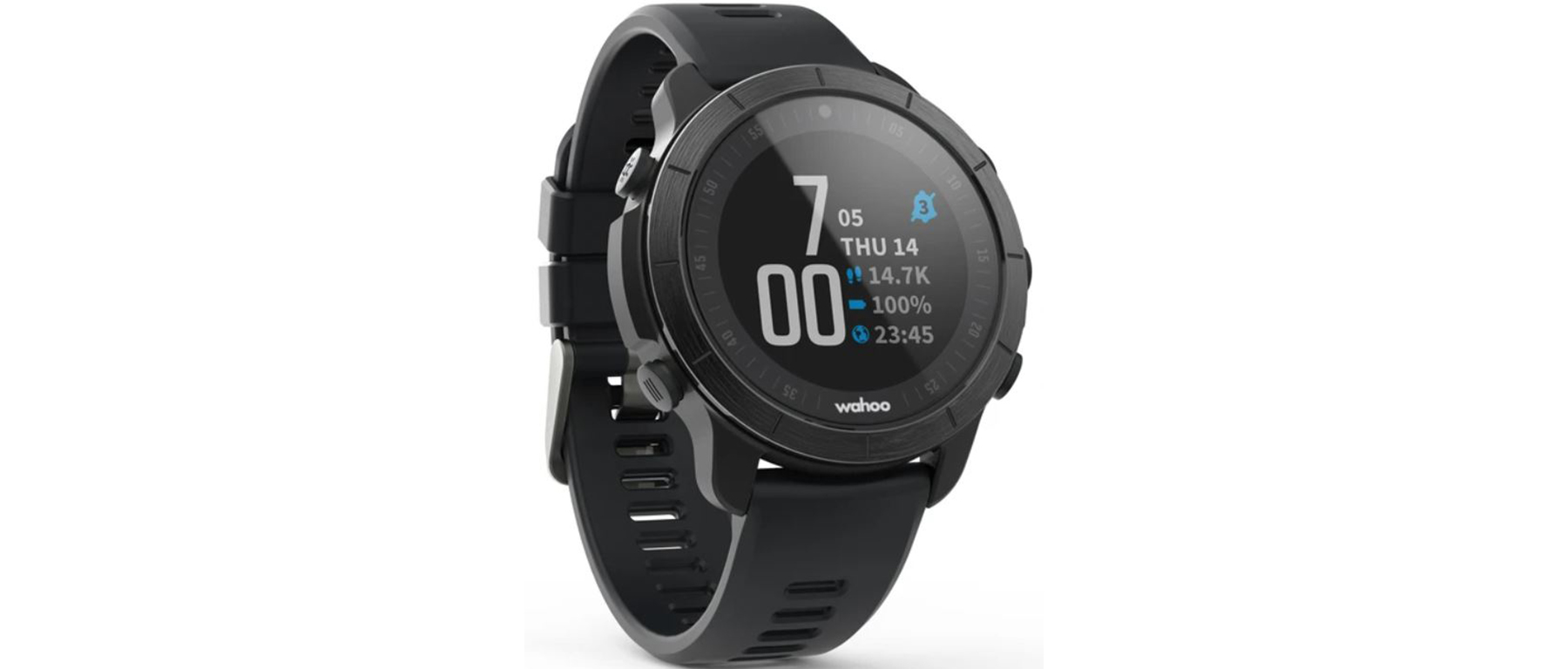 Description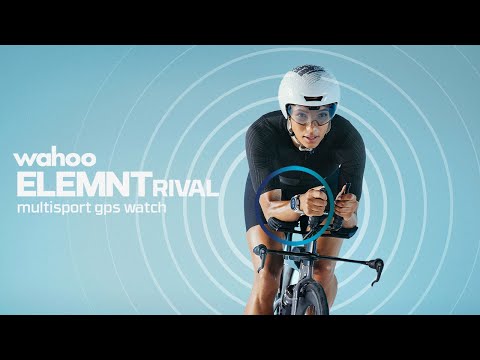 Wahoo Fitness fans, especially of the multisport variety, will surely welcome the ELEMNT RIVAL Multisport Watch to the ecosystem. Like most Wahoo products, the RIVAL is best suited within their product and app range, but offers features via the ELEMNT Utility app for data sharing. The app allows your smartphone to become the hub for customizing settings, configuring workout pages and linking sensors with ease, as well as storing your workout history and automatically syncing workouts to your favorite training apps. Those are hallmarks of the Wahoo Fitness ecosystem, but what does the RIVAL offer that distinguishes it?
First, it is has be designed for true integration for multisport use, including how the various segments transition. For events and brick-style training, Touchless Transition automatically transitions the ELEMNT RIVAL between legs of a triathlon, so that you can maintain focus on your race or training. The amazing high contrast color screen makes quick glances feasible, and Perfect View Zoom allows you to zoom in and out of data fields that are most important to you. Four buttons offer simplified control while engaged in activity, avoiding the challenge managing a touchscreen. There is a wrist-based optical heart rate monitor, and you can certainly use a TICKR series arm or various chest straps if you prefer/need based on activity.
One feature many triathletes have been demanding is seamless handover from their GPS watch to and from a GPS cycling computer. You can set up your RIVAL and ELEMNT Bike computer to automatically share data between devices during an event, so that you can view your race metrics on both devices. Using the app post racing or training event, you can manually edit each leg of your triathlon or lap swim data, and after synching the workout you can modify individual legs of the triathlon by adjusting the time in that specific leg using simple touchscreen sliders. In other words, the RIVAL has been intelligently developed for pure multisport use.
Wahoo has equipped the ELEMNT RIVAL with GPS and Galileo sensors, as well as a Barometer, Compass (GPS-based), and Accelerometer. You get Bluetooth and ANT+ connectivity options, and the ELEMNT Utility app is available for both iOS and Android devices. In Smartwatch mode, you can expect 14 days of battery life, with up to 24 hours in GPS/HR mode. The RIVAL also pairs with Wahoo's KICKR Smart Trainers to allow you to train in three different modes: ERG, Level, or Passive to just record your workout controlled by another app.
NOTE: Wahoo releases regular firmware updates and the feature set of the ELEMNT RIVAL watch has only grown and improved. Updates have includes normal bug fixes, but also features such as: Support for Planned Workouts from TrainingPeaks, Support for iOS Music Control, Track Running workout profile, and much more.
Return to Top
Features
Multisport GPS Watch developed for triathletes offering seamless performance advantage
Optimally used within Wahoo product family (ELEMNT, ELEMNT Utility App, KICKR smart trainers)
Wrist-based optical heart rate, but can use TICKR-series arm or various chest strap options
High contrast color screen, easy to see in any environment; 4-button control
Set up your RIVAL and ELEMNT Bike computer to automatically share data between devices during a triathlon, so that you can view your race on both devices
Perfect View Zoom allows you to zoom in/out of data fields that are most important to you
Touchless Transition automatically transitions the ELEMNT RIVAL between legs of a triathlon so that you can maintain focus on your race
Manually edit each leg of your triathlon or lap swim data in App; after synching workout, modify individual legs of the triathlon by adjusting the time in that specific leg using sliders
Ambient Light Sensor keeps your workout data in view even when conditions are less than ideal
Set-up: free ELEMNT companion App to customize settings, configure workout pages and link sensors via smartphone with ease
Store your workout history and automatically sync them to your favorite training apps
Pairs with KICKR Smart Trainers to allow you to train in three different modes: ERG, Level, or Passive to just record your workout controlled by another app
Connectivity: Bluetooth, ANT+
Compatibility: iOS 12>, Android (most devices running V6 or newer
Sensors

GPS & GALILEO
Barometric Altimeter
Compass (GPS Based)
Accelerometer

Smartwatch Mode: 14 days battery life
GPS/HR mode: up to 24 hours battery life
Materials

Screen Resolution: 240 x 240 pixels
Lens: Gorilla Glass
Bezel: Ceramic
Case: Nylon Polymer

Water Rating 5 ATM
Dimensions L 10" x W 2" x D 0.65" | L 254mm x W 50.8mm x D 16.5mm
Includes: Watch, USB charging cable, Quick Start Guide, Important Product Information
Colors: Black, White
Weight: 53 grams
Return to Top