Pumps & CO2 Pump Heads & Small Parts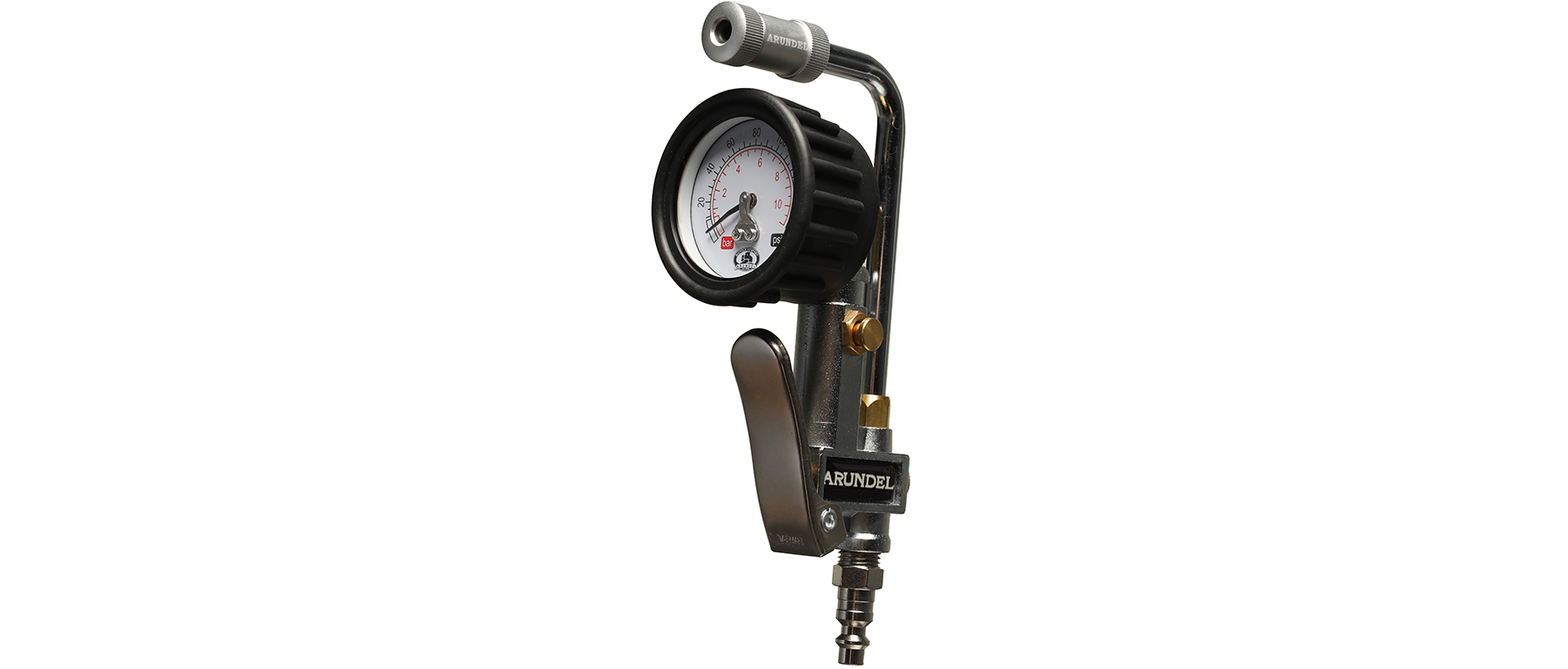 Description

If you have a home compressor with standard air hose fitting capability, Arundel offers these well-made, shop-style inflators in dedicated Presta and Schrader versions. The handle control makes for ease of use and air delivery. Each version features construction and valve set-ups that isolate actual tire pressure on the 2"
diaphragm gauge, versus air hose or lever unit pressure. The accurate analog gauges have a rubber protection cover to prevent damage from rough handling or impact, read in both PSI and Bar.
The standard compressor connections are eaily replaceable and available. The aluminum Presta version as an Arundel Woodsman press-on chuck, and carries a replaceable rubber gasket. The Schrader version has a clip-on head for security, with a lever-lock release that is thumb operated.
Return to Top
Features
Well-made, quality compressor handle style air hose gauges from Arundel
Gauge reads actual tire pressure rather than air hose pressure due to build, check valve
2" diaphragm-type gauge for durability, with PSI ( up to 174 psi) and Bar (up to 12 bar) graduations
A type 15 industrial interchange male fitting is already installed
All fittings and hardware are standard, and readily available
Schrader version features a clip-on head with thumb lever action
Presta version features a Woodsman press-on style head with replaceable rubber gasket
Excellent value versus competitors, with better function
Select: Presta, Schrader
Return to Top