Accessories Hydration Packs & Accessories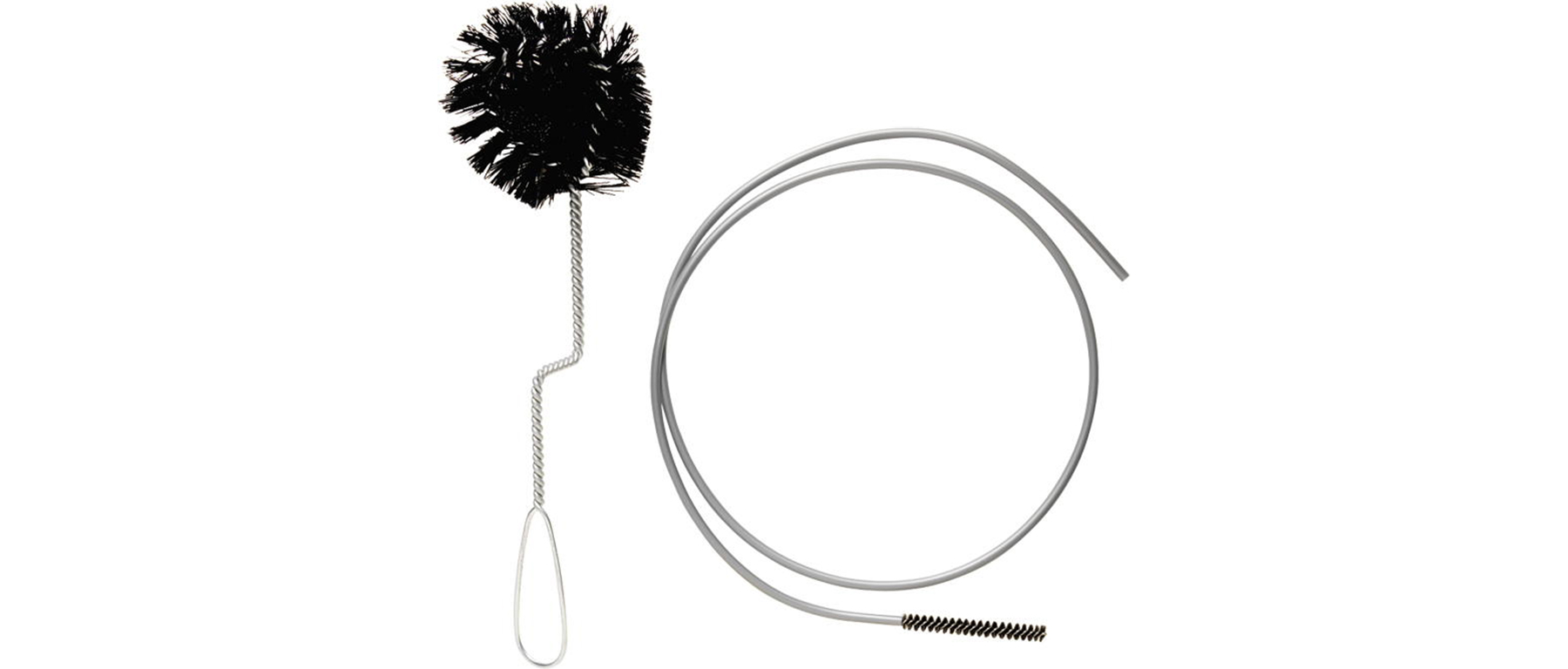 Reservoir Cleaning Brush Kit
Excel Sports Part # 661119
CamelBak Part #
1251001000
Request Stock Alert
Description
Camelback recommends fully cleaning and sanitizing your hydration reservoir and drinking tube after every use. Raise your hands if you follow this recommendation. Hmm. No hands raised. Yes, it can feel tedious, and perhaps unnecessary if you use your system daily or twice over a weekend, but Camelbak is trying to alert you to the very real danger of bacterial issues, and it would be wise to follow their recommendation. The company does offer several cleaning kit options, but this simple brush kit, with the two crucial brushes, is our favorite. For the record, Camelback recommends you use hot water, their cleaning table (developed to work optimally with, and not damage, their hydration system), brush out, rinse, then air dry.
The cleaning brush kit consists of two brushes. The long, flexible, slender kit is obviously the Pure Flow™ tube brush. Perfectly sized for the inner diameter of the tube, this soft brush will be your best friend when cleaning. It is never good to take a quick pull on the bite valve and feel anything but the liquid you use come with it. The second brush is for the reservoir. The offset angles of the brush handle allow you to get into all surfaces within any size reservoir. Simple, and very effective.
If you have a Camelbak hydration pack, and you don't have a Cleaning Brush Kit, get one. Do yourself a favor and get their cleaning tablets and clean your system after every use. For ideal results, never use your brush system for any other purpose, to avoid cross-contamination. Remember, it never happens to you, until it happens to you. Stay healthy and sound so you can enjoy every opportunity you get to ride.
Return to Top
Features
Camelbak reservoir and tube cleaning brush kit
Pure Flow™ tube brush fits Pure Flow tubes perfectly
Reservoir brush has offset in handle so you reach the entire surface area
Camelbak recommends you clean you hydration system after every use
Return to Top