Road Chains
Ekar C13 13-Speed Chain
Excel Sports Part # 290165
Campagnolo Part #
CN21-EK13ML
Actual Product Weight
245.0
grams
Request Stock Alert
Description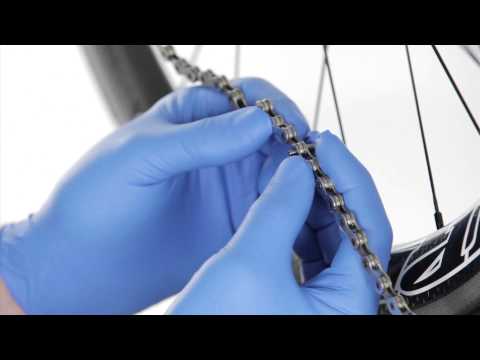 The 1x13-speed drivetrain of the Campagnolo EKAR gravel groupset requires a chain that can ride securely on the narrow-wide tooth pattern of the EKAR chainring, but also handle the stress and torsion of a 13-speed cassette with massive gearing range such as an incredible 9-42T combination. The C-Link C13 chain is a vital element of the EKAR, providing an efficient drive under the conditions of gravel riding, and the Connecting-Link (C-Link) saves you time and effort versus the Classic chain pin option.
The chain must work perfectly to contribute to the smooth, quick gear derailleur shifts, and always remain secure on rough surfaces. It must also be strong and durable and seemingly improbably, the C13 chain delivers impressively on all fronts. At just 4.9mm wide the C13 chain is 0.25mm narrower than the highly efficient Campagnolo 12-speed chain but delivers exactly the same high performance and durability that Campagnolo chains are renowned for. The C13 chain mates effectively with the wide-narrow teeth design of Ekar's 1x13-speed chainrings and cassette sprockets for a positive, efficient, low-friction drive, and benefits from high security.
Despite its narrow profile, the C13 chain is very strong; and its C60 steel inner links have a Nickel-Teflon surface treatment to withstand the higher rate of wear they are subject to. They are pinned to the high tensile strength C67 NiCrMo2 steel outer links, a more resistant steel with a higher carbon content, which is then coated with a Nickel surface treatment to withstand the greater mechanical stresses they face. The whole chain, made in Campagnolo's dedicated facility in Vicenza, is subject to a unique lubrication process, with an ultrasound bath system that ensures the special lubricant formula coats deeply and evenly in every part of every link of every chain. The result is efficient operation and high resilience, providing longevity even in the tough conditions faced in off-road riding, with less demanding maintenance requirements.
The EKAR C13 chain is available in two options: Campagnolo Classic with the pin, or with the new 13-speed reusable C-Link™, for easier removal and cleaning. This offers versatility to match the diverse requirements of every kind of gravel rider, worldwide. Both set-ups are strong, efficient and made with the same materials and processes, but now you have more choices based on preference. This item is the C-Link version.
Return to Top
Features
C-Link (quick link) version of the incredible EKAR 13-speed chain
Developed specifically for EKAR 1x13-speed gravel system with narrow-wide chainring teeth
Positive, efficient, low-friction drive despite the wide range gearing requirements
Delivers longevity even in the tough conditions faced in off-road riding, with less demanding maintenance requirements
Narrow profile (4.9mm), light weight, strong & efficient
Strong, durable, links with different grades of steel & coatings for strength and to withstand wear
C60 steel inner links w/ Nickel-Teflon surface treatment; High tensile strength C67 NiCrMo2 steel outer links w/ Nickel surface treatment
Unique ultrasound bath lubrication impregnation system, for long-life efficiency
Campagnolo recommends their UT-CN400 12/13 speed chain tool for proper, safe installation, though any 13-speed compatible tool is acceptable when using the C-Link
Compatibility: Campagnolo 13 speed EKAR components only; other usage voids warranty
Links: 118 at full length
Comes with reusable 13-speed Connecting Link for fast and simple connection
Weight: 241 g (118 links / link)
Return to Top