Road Electronic Supplies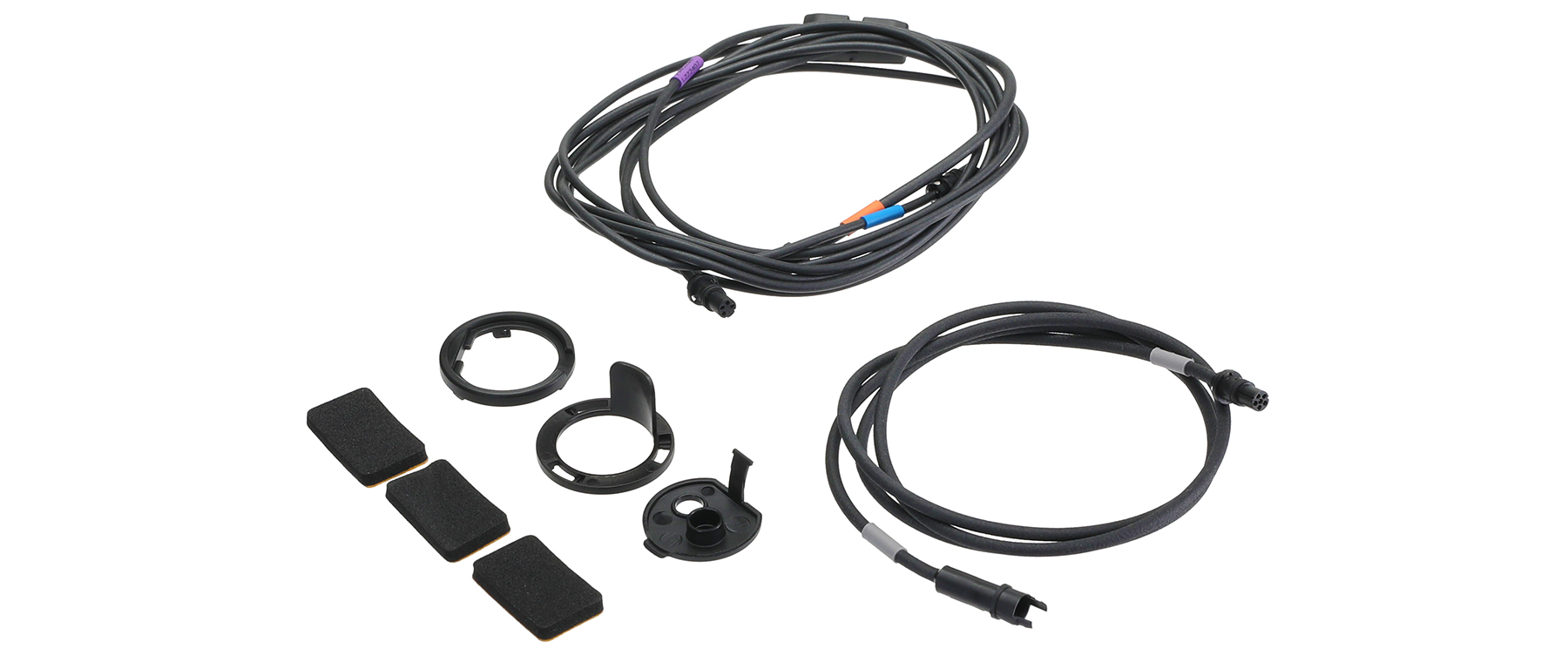 EPS V4 Interface Cable
Excel Sports Part # 100057
Campagnolo Part #
AC19-CAHEPS
Request Stock Alert
Description
Campagnolo's EPS digital/electronic drivetrain system is wired system known for it's ease of use and reliability. As with other wired systems, it requires a specific set of cables that generally features splitters and junction connections. The EPS V4 Interface Cable is offered in different versions, such the Handlebar and Frame models. Each has a Y- cable split system with the necessary plug ends for each set-up as well as the necessary small parts to finish the assembly.
The AC19-CAFEPS is the Frame kit. EPS allows you to mount the battery near the bottom bracket or in the seatpost, so you must the correct kit for the specific requirements of the frame. The Frame kit sets up to connect to the Handlebar kit via the downtube. It has a 900mm length from the interface unit to the Y-split, the 800mm from the splitter to the Handlebar kit. it comes with frame mount fittings for framesets that have integrated ports, along with a cover and screws.
The AC19-CAHEPS is the Handlebar kit, with has a 100mm length from the interface unit to it's splitter, then has 340mm from the splitter to the right-hand Ergopower lever, with a 1300mm from the splitter to the left Ergopower lever, and an 800mm length from the interface to the power unit. It really is necessary to map out the system, with your frame and bike specifics. Campagnolo has a detailed set-up chart, but our service technicians can also assist you with the process.
Return to Top
Features
Wiring harness kits for the Campagnolo EPS V4 shifting system
These are not comprehensive, but modular aspects of the digital system
Depending on your frame/bike requirements you will need both kits and other parts
Sends the digital signals through the DTI interface
Weathertight O-ring sealed connectors
Options: Handlebar, Frame
Return to Top