Road Spokes & Nipples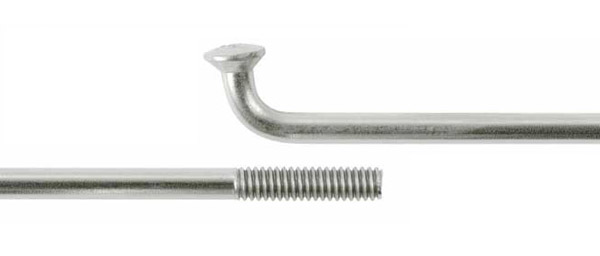 Competition Spoke 14-15 Gauge
Excel Sports Part # 500200
Actual Product Weight
6.2999999999999998
grams
Request Stock Alert
Description
Please specify spoke lengths in the Comments section when completing your order. We do our best to continually stock even lengths from 278mm to 298mm.
The DT Swiss Competition 14-15 gauge/2.0-1.8mm spoke is the best-selling j-bend spoke of all time. Great blend of light-weight and durability. Proprietary butting technique is actually taper-butted for smooth transition and incredible durability. The days of spokes breaking at the end of the butt are over. 14-15 gauge works on every application, road cross and mountain (and is ideal for disc brake use).
Nipples not included - please order nipples separately.
Return to Top
Features
World-class every spoke that is forgiving, resilient and exceptionally strong
Proprietary butting process
Silver anodized
Rolled threads
Radial Forged
Sizes: 278-298mm
Made in Switzerland

Give our sales staff a call if you have any questions. Our professional wheel builders are happy to walk you through the process 800.627.6664
Return to Top