Accessories Computers & GPS Head Units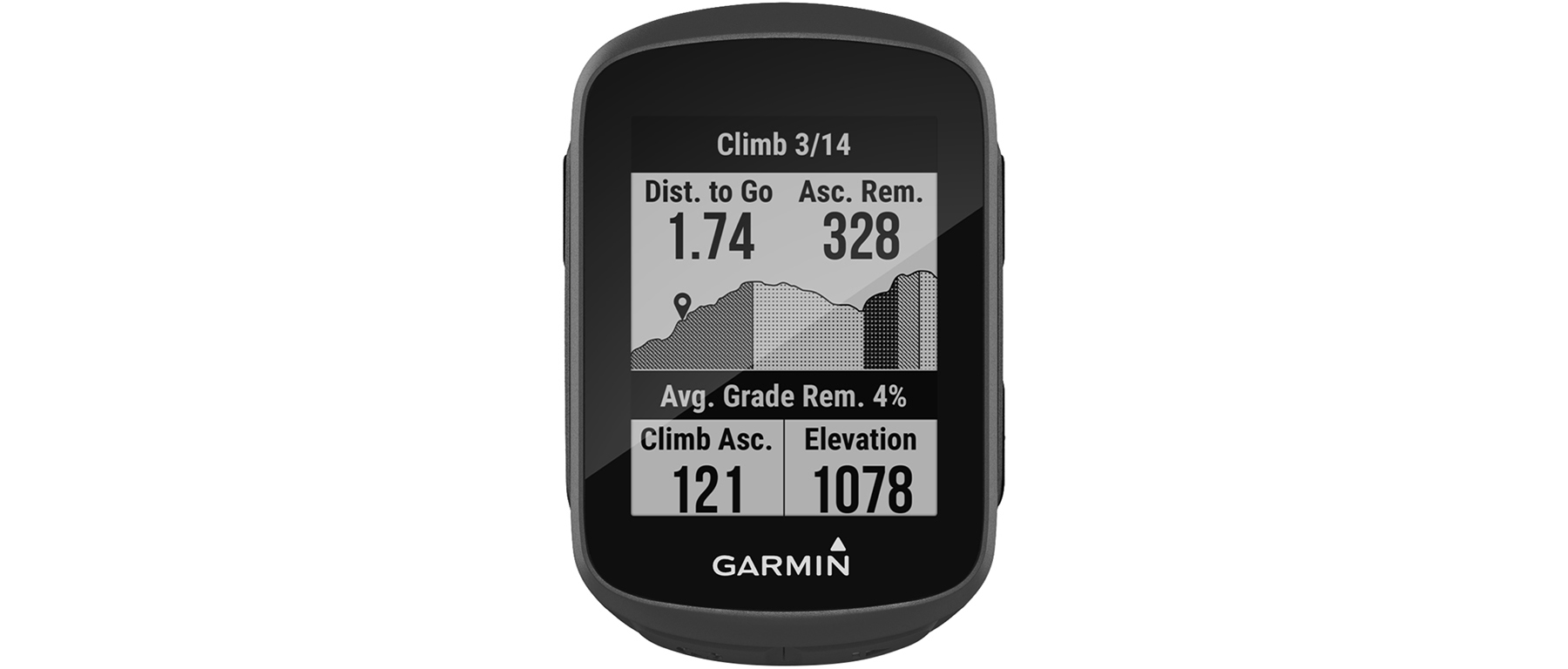 Edge 130 Plus GPS Computer
Excel Sports Part # 429495
Garmin Part #
010-02385-00
Request Stock Alert
Description
This newly released Edge 130 Plus GPS from Garmin carries forward much of the Edge 130 capabilities and physical details. Garmin will be sharing more information with the actual launch and we will update this page as more is available.
If you want the advanced version of Garmin's most accessible Edge GPS cycling computer, this compact Edge 130 Plus shows how far and how fast you rode and does much, much more. Sync structured workouts right to your device, and pair to an indoor trainer to bring your outdoor rides indoors (coming soon via firmware update). The Edge 130 Plus even helps you gauge your effort during the remainder of a hilly ride by using the advanced ClimbPro feature, which keeps track of the remaining ascent. And because it's GPS, you'll always know where you're headed and how to get back with reliable navigation tools. The Edge 130 Plus even has incident detection and assistance features to send your real-time location to emergency contacts(When paired with a compatible smartphone)should you need help.
It is compact, powerful, with solid features, ANT+ and Bluetooth BLE communication, and has the ability to load courses and set turn-by turn directions. The Edge 130 Plus has configurable screens (5, with up to 8 fields each), but not unlimited options, which actually makes it more manageable for most non-training cyclists. You get 12 hours of battery run time, compatibility with Garmin's Varia radar and lighting units, and connectivity to get notifications via Bluetooth off your smartphone. Is this the Edge serious training cyclists and racers are looking for? Perhaps not, but there are plenty of other Edge family members for those purposes. To be fair we have already heard from TT and triathlon folks who want a lighter, more compact, and simpler unit for events only. And yes, you can still run a powermeter and get data, but not the full Cycling Dynamics options, so if just monitoring and tracking basic power data is good enough for you, so is the Edge 130 Plus.
Garmin equips the unit with GPS, GLONASS, and Galileo capability for increased overall positioning accuracy. The Edge 130 Plus allows you to select from a couple of combination options, but keep in mind that when using GPS with either GLONASS or Galileo, you will use more battery power, so you may want to limit usage to areas you know will be a problem (woods, tall buildings, certain geographical locations). It is equipped with an accelerometer, and of course you get a barometric altimeter as well so the unit tracks how long and how far you have ridden, it also tracks altitude. Although there are no base maps or the ability to download maps, the location system works well with the turn by turn instructions for courses, and return trips. You can only load courses via the Course Creator feature in Garmin Connect™ online community, but it has gotten more flexible and is relatively easy to use. Once loaded, you can also race against Strava Live Segments.
Garmin has invested heavily in safety, building up its Varia line of cycling awareness devices. Pairing these radar and light units with your Edge bike computer, you can get alerts to approaching cars, right on your Edge display, as well as help drivers see you. With the new Varia models, size and functionality as all improved, and the price points are more accessible. Other connected features, when using a compatible device, include smart notifications, weather and more, as well as LiveTrack and assistance features that make it easy to share your location. While not a full-on, elite training bike computer, the Edge 130 will still get the job done, and it easily connects with powermeters and other sensors via either Bluetooth or ANT+.
Garmin's website and support structure provide complete details and with direct contact and forum support, virtually any question can asked and answered. Data transfer is via the USB cable or Bluetooth, so you have flexibility in that way. We recommend the USB cable for firmware updates, and as you will see in the start-up manual, updating your firmware at installation is a best practice. While the Edge 130 Plus may have some limits, Garmin will continue to deliver new features, fix bugs and add functionality via the firmware. On the Garmin site, there is a Compare tool that allows you to select units to identify which features and capabilities are the best match for your needs. We believe the Edge 130 Plus is as well executed an Edge unit that has been released, and if it suits your requirements, we highly recommend it, especially if you already work within the Garmin family of products or are also interested in the safety of compatible Varia cycling awareness products.
Return to Top
Features
Compact, advanced easy-to-use GPS computer w/ compatible with Garmin's Varia Cycling Awareness radar and lighting systems
Simplified, rugged design with 1.8" display that's crisp and easy to read in sunlight or low-light conditions
Sensors: GPS, GLONASS, Galileo satellites, barometric altimeter, accelerometer
ANT+, Bluetooth BLE connectivity; data transfer via BLE or USB cable
Compatible: Vector, 3rd party ANT+ Powemeter, ANT+ or BLE speed, cadence, HRM
Phone connected capability: LiveTrack, weather, Assistance, Connect IQ data
Memory: 100 locations, 15 courses, 100 hours of ride history
Cycling awareness features give loved ones peace of mind; incident detection and assistance -sends your location to emergency contacts (when paired with a compatible smartphone, some limitations exist)
Compatible with Varia™ rearview radar and lights, electronic shifting controls
Segment compatible: Strava and Garmin
Know where you've been, where you're headed and how to get back to start with turn prompts and a breadcrumb map
Tracks speed, distance, time, elevation, and other connected bike functions
Includes navigation with turn prompts and even shows you how to get back to start; plan/download courses from Course Creator feature in Garmin Connect™ community
Get training guidance by syncing structured indoor or outdoor workouts to your device from the Garmin Connect™ app or other apps, including TrainingPeaks and TrainerRoad
Improve your fitness with dynamic performance insights such as VO2 max and heart rate (when paired with a compatible heart rate monitor), and manage your efforts during tough ascents with the ClimbPro feature
Track jumpcount, jump distance and hang time with MTB Dynamics
Train when and where you want, thanks to compatibility with Tacx indoor trainers (coming soon)
Customizable data pages (5, up to 8 fields), AutoPause, AutoLap, AutoScroll,
Physical dimensions: 1.6" x 2.5" x 0.6" (41mm x 63mm 16mm)
Display size/resolution: 1.1" x 1.4"; 1.8" diagonal / MIP Resolution 303 x 230 pixels
USB rechargeable Li-Ion battery; up to 12 hours max use from full charge
Visual and audio alerts
Includes: Edge 130 head unit, Garmin 1/4 turn mount, tether, USB cable, manuals
Color: Black
Weight: 33 grams (head unit only)
Return to Top