Tools & Maintenance Grease & Applicators
Description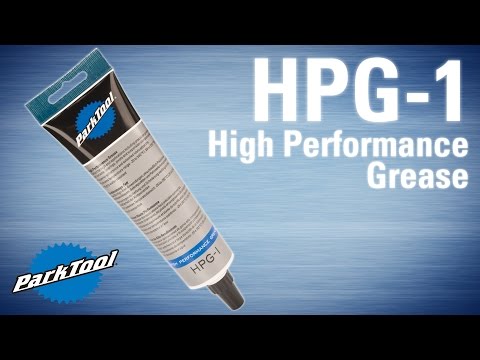 Park developed the new High Performance Grease as a more versatile product than the ubiquitous PolyLube 1000. The HPG-1 grease is a proprietary blend of lubricants that can be used in many applications- from precision ground steel and ceramic bearings, through pivot and suspension components. Of course it can also be used in any bike service that calls for grease lubrication.
The new formula offers superior adherence, overall durability, and extended lubrication life. These features promote reduced friction, exceptional component material protection, and less overall service. HPG-1 is highly water resistant under pressure and seals out moisture effortlessly. Given that the levels of suffering many bike commuters now consider normal can be extreme, HPG-1 works in in a broad temperature range: -20°F to 540°F. And here's to hoping you won't be riding in temps that hot! Of course that refers to the surface and material temperatures under stress as well.
PolyLube 1000 will still be a go-to product for many applications, but HPG-1 is certainly a better product for moving parts like bearings and pivots, and most mechanics will have both great Park grease options at hand.
Return to Top
Features
Proprietary grease for high-end applications including precision ground and ceramic bearings, pivots and suspension components
Superior adherence and extended lubrication life
Extreme temperature range: -20°F to 540°F (-29°C to 282°C)
Highly water resistant
Cap threads compatible with many popular grease gun options
Size: 4oz tube (113g)
Return to Top