Tools & Maintenance Bottom Bracket, Cassette, & Cog Tools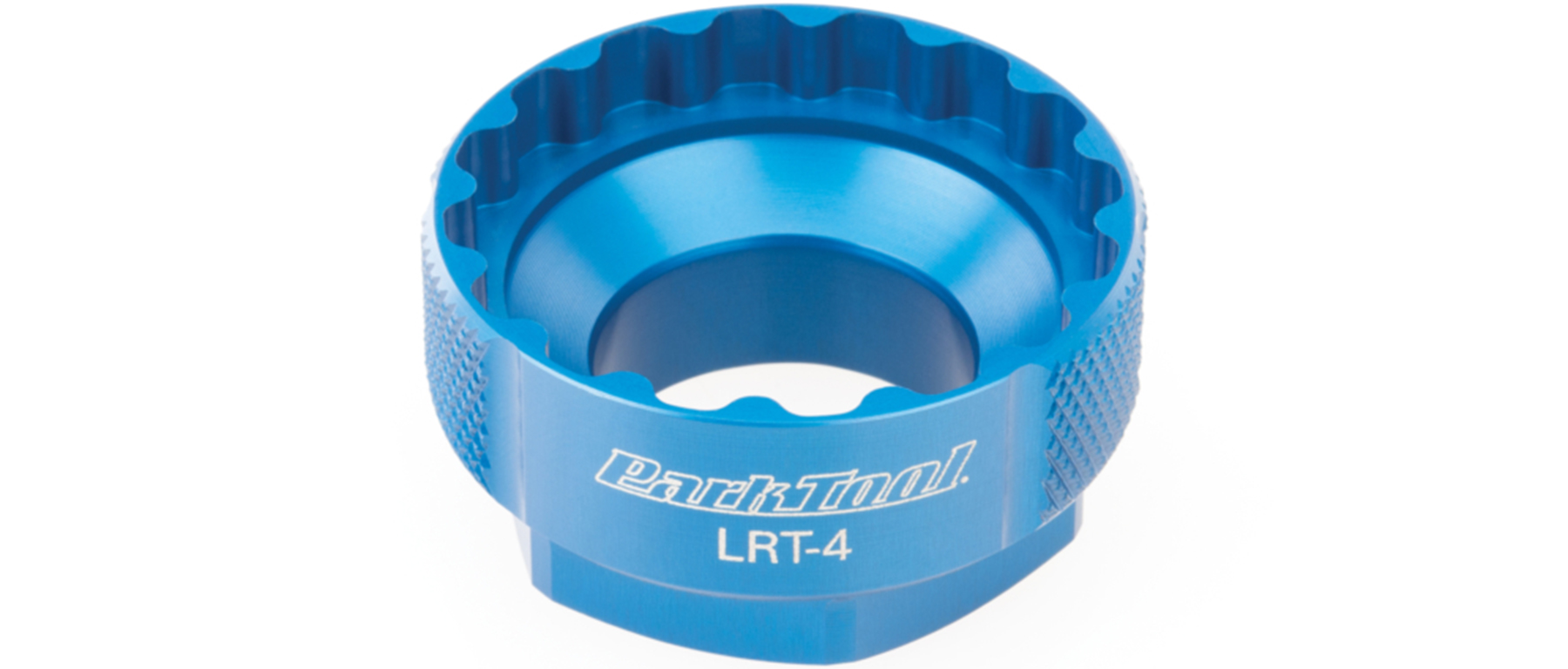 Description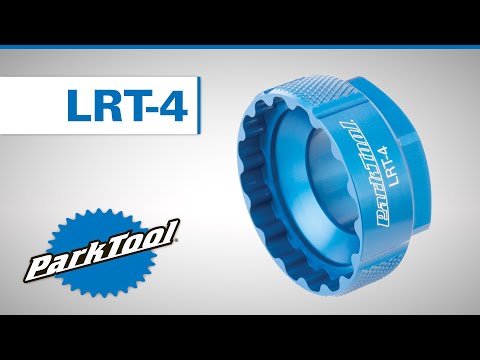 With all the new crank and chainring interfaces used by bike companies today, every shop and home mechanic requires the right tool for the job. Fortunately, Park Tool is on the case, and is delivering cost-effective shop quality tools for daily and occasional use. If you are working on Shimano's 12-speed mountain cranksets with the direct mount chainring system, the LRT-4 is the Park lockring tool you need to do the job properly.
Designed and built to remove and install Shimano 41mm outside diameter,16 notches direct mount chainring lockrings, the LRT-4 fits perfectly. These lockrings are currently found on XTR M9120, XT M8120, MT900 set-ups and other Shimano direct mount systems, with more to come. Precisely CNC machined from 6061 aluminum for a perfect fit, a flat face, and to prevent marring expensive parts, the LRT-4 will become a staple in every mechanic's tool box or shop drawer.
Please keep in mind that while removal of the lockring may be performed with an adjustable wrench capable of the 36mm wrench interface, a 36mm socket or a 36mm Crow Foot attachment (such as the Park TWB-36), and a torque wrench will required for safe and proper installation.
Return to Top
Features
Lockring tool designed and machined for Shimano direct mount chainring/crank systems
Precision machined flat face for optimal lockring engagement and smooth use
36mm hex drive to be used with Park Tool TWB-36 Crow Foot and a torque wrench to properly measure torque
For lockrings with 41mm outside diameter with 16 notches
Knurled sections for easier grip and feel when using by hand
6061 aluminum construction, with anodized blue finish, clear markings
Return to Top