Shoes Cleats & Small Parts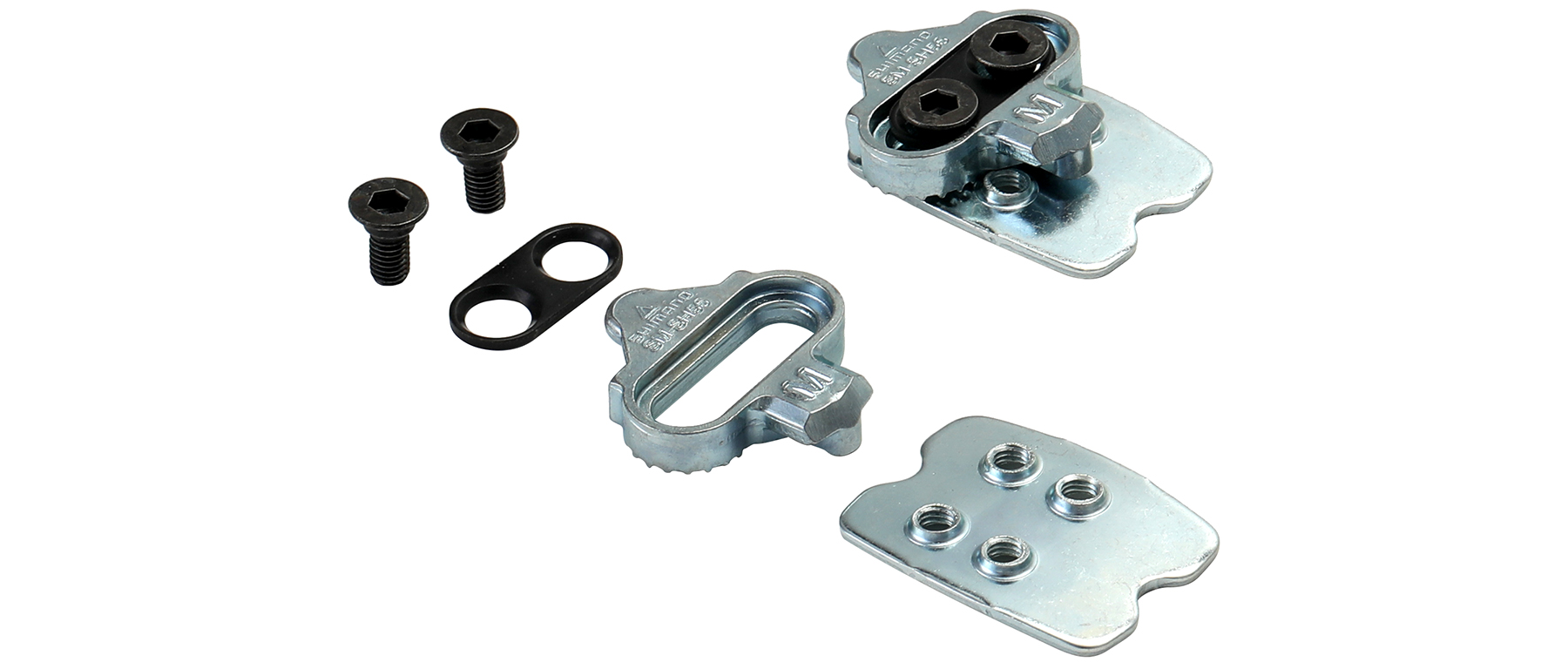 SM-SH56 Multi Release Cleats
Excel Sports Part # 301914
Actual Product Weight
52.0
grams
Request Stock Alert
Description

The Shimano SPD 2- bolt cleat is probably the most familiar cleat in the cycling industry. It is an unchanged staple that simply works. Shimano has made a few versions of these that have slightly different characteristics, so make sure you choose what will work best for you.
The updated SH56 Multi-Release offer the same base engagement of the SH51 Single Release version (you rotate shoe in parallel plane away from frame to disengage) but designed to release in multiple directions. The idea is that the cleats focuses on ease of release instead of retention and makes it extremely easy for riders to unclip from their Shimano pedals. You can actually pull up and get out of the pedals in an emergency and the foot rotation method also releases easier and at a reduces rotational distance than the Single Release version.
We generally recommend these cleats for riders just getting used to clipless pedals or folks that have had issues in the past with not being able to get out of their pedals. On that note, we do not recommend them for more experienced riders or those looking for a cleat that will offer good retention on rough terrain.
Return to Top
Features
One pair of SPD multi-release cleats for Shimano, and many Shimano-compatible mountain and hybrid-type pedals
Allows for 3 degree of angular float before rotational release point
Fits all Shimano SPD mountain pedals (except older M858 model)
Allows for easier rotational release with less effort and rotation, as well as by sharply pulling up from the pedal, or twisting the foot outward
Durable steel cleats with protective finish
Includes: 2 SH56 Cleats, Mounting bolts and retention plates, as well as threaded inner sole receiver plates (your shoes may already have some installed)
Finish: Silver w/Black hardware, Silver receiver plates
Made in Japan
Return to Top