Mountain Derailleurs - Rear
XT RD-M8100 12-Speed Rear Derailleur
Excel Sports Part # 114580
Shimano Part #
IRDM8100SGS
Request Stock Alert
Description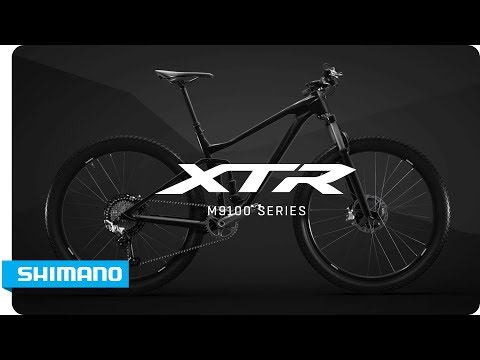 With XT M8100, Shimano has delivered a more affordable version of the remarkable 12-speed drivetrain system in both 1x and 2x configurations, with the 1x offering an incredible 10-51 cassette off the Microspline freehub body design. The efficacy and engineering of Shimano's integration system featuring shifter, crankset, chain and cassette is essential, but no component is more crucial to reliable, precise, and optimal performance than the rear derailleur, which must manage the massive difference between cogs, massive chainline angles, and ultra-precise up and down shifts at all times, under every stress-load imaginable.
The XT RD M8100 SGS 12-Speed Rear Derailleur was designed to meet Shimano's ultimate goal to create the most versatile groupset for XC, enduro and marathon racing. Utilizing sealed bearings in the pulleys and four flouric coating link bushings, the action and movement in all planes is outstanding- smooth and durable under massive stresses. This is a pure Shadow RD+ design with the slim, efficient Shadow knuckle and cage system, along with the + Clutch for chain control and better 1x retention. The main body is forged aluminum, with a balance of strength and moderate weight without sacrificing performance. The inner cage plate is made the same way, and is complemented by the GFRP composite outer plate, which adds torsional support with less weight. Shimano, known for pulley engineering, moves to 12-speed HG+ compatible 13 tooth models, to better manage the chainwrap and precision shifting required in the tight confines of the 12-speed cassette.
The RD-M8100 models have a conventional hanger mount set-up, not the knuckle-less Direct Mount. Shimano decreased rear derailleur tension at the low gear position, to prevent high chain tension at low gear, which may seem contradictory, but allows the chain to move more freely on and off the largest cassette cog with reduced engagement friction. The engineers also added a bumper at rear derailleur pulley cage to prevent harsh impact and restrict the overall movement only to the necessary range. All adjustment and fixing bolts are stainless steel for complete reliability and corrosion resistance. Finishes are painted or anodized for durability.
Over the years many riders have professed love and loyalty to the older generations of shifting systems. After all, nothing could be better than 8-speed, right? And yet as riders have needed to upgrade or replace, it is interesting to hear them become loyal to the new products. Is there a real need for 12-speed, with either a 1x or 2x option? That is for you to decide. Technology, research and development don't stand still, and while XTR drives the design and principles of Shimano's full mountain bike drivetrain line-up, XT is the group of choice for many more riders. Everything evolves, whether organically or through the minds and actions of humans- or it dies. If you are a mountain bike rider looking to explore the performance limits of your skill and riding imagination, equipping your current favorite frameset with XT M8100 components provides a high performing, cost effective, durable groupset.
Return to Top
Features
Precisely engineered 12-speed rear derailleur for M8100 1x MTB drivetrains
Enhanced, quieter shifting performance w/ a low profile design at massive cog range
Faster and shockless shifting with greater efficiency for wide range 12s cassette
Shadow RD design brings derailleur closer to frameset, preventing damage and increasing overall efficiency while reducing drivetrain friction
+ Clutch allows for on/off restriction of cage tension, limiting chain slap, improving chain-ring engagement, also reducing friction
Decreased RD tension at low gear position, prevents high chain tension at low gear
Bumper added at rear derailleur pulley cage to prevent damage, control range
Sealed bearing 13T upper/lower pulleys reduce noise/friction, ease shifting forces
Four flouric coated bushings allow for smooth, free and precise movements
Stainless steel hardware and fixing bolts; painted and anodized finishes
Aluminum body and rear cage plate, GFRP front plate
Conventional hanger mount design
Long cage SGS: 1x 10-51T cassette range (total capacity 41T)
Finish: XT M8100 Black
Weight: 284 grams
Return to Top