Road Headset spacers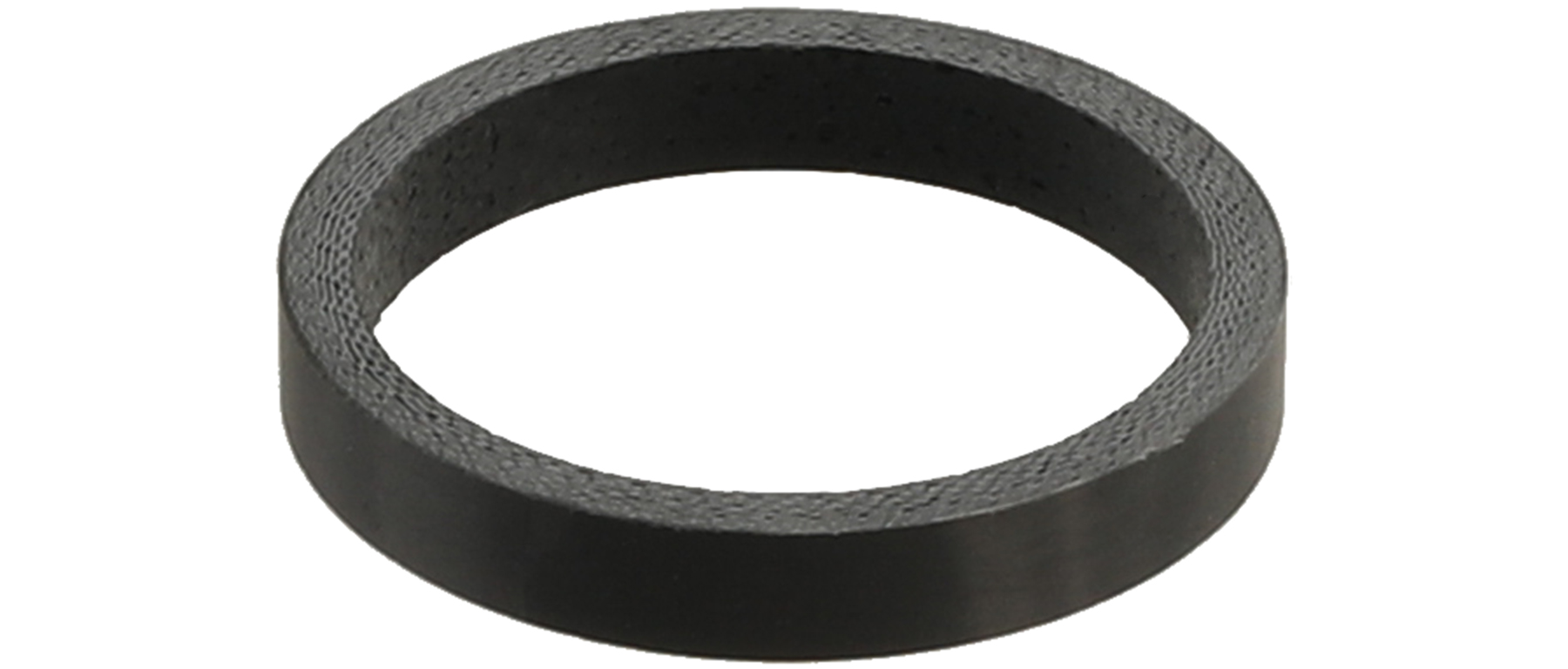 Carbon Headset Spacer
Excel Sports Part # 566076
Wheels Manufacturing Part #
HD0004
Actual Product Weight
3.0
grams
Request Stock Alert
Description
Carbon fiber headset spacers are hugely popular for their lightweight and finished appearance. But just as with their aluminum siblings, carbon spacers need to be perfect. Wheels Manufacturing is a precision bike component company located in Colorado. Many of the folks there are cyclists as well. As such, they know and respect precision machining and they use these techniques for their highly regarded bottom brackets, replacement derailleur hangers and small parts- and how those impeccable parts are installed and used on the bike.
Headset spacers are simple, inexpensive bike parts. Most people think of them just as a way to raise or lower their stem stack height. However, the headset assembly on your bike- no matter what type, is actually a set of bearing retainers and faces. Those faces must be as close to parallel as possible at at times, and as the assembly is tightened to proper pre-load, uneven faces create impingement on one side, and gaps on the other. Anyone who has adjusted a headset and found binding as they turn their bars can attest to this. Headset spacers continue the series of parallel planes from the top of the headset to the bottom of your stem. All these parts- and the assembly of them- must retain precise parallel faces. So precision machining, reliability, and quality materials are required.
These high quality carbon fiber headset spacers for 1⅛" diameter steerer tubes are cleanly cut from perfect carbon tubes, with a UD carbon smooth outer finish. Perfect machining by Wheels Manufacturing ensures no gaps or spaces when stacking. If you have ever mixed or matched spacers you know having uniform items not only looks better, but works much better as well. We offer these spacers in 2.5, 5, 10, & 15 mm sizes so you can easily set-up your stack height to perfect fit. You can opt for a gloss or matte finish. Excel Sports has trusted these Wheels spacers in our bike builds for decades, and you can as well. Sometimes simple needs to be perfect.
Return to Top
Features
Perfectly machined carbon fiber headset spacers for 1⅛" diameter steerer tubes
Precision cutting process ensures parallel faces
UD carbon spacers
Finish options: Gloss, Matte
Heights available: 2.5, 5, 10, 15 mm
Return to Top