Pumps & CO2 Pump Heads & Small Parts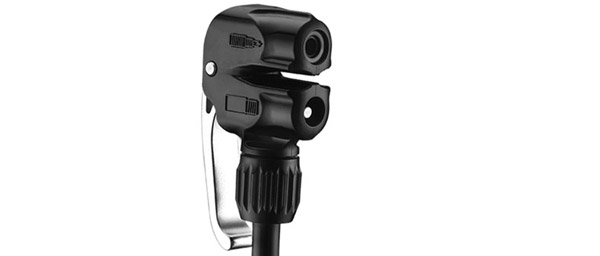 Description
The Lezyne slip-fit Dual Valve pump head for Lezyne floor pumps are engineered with durable Composite Matrix and aluminum construction. It features a large, ergonomic aluminum locking lever and a rebuildable design that allows for seals to be replaced. Compatible with all high pressure floor pumps, the Dual Valve head is excellent for both Presta and Schrader valves. In case it is not immediately obvious, molded valve type indicators directly into the body.
Return to Top
Features
Large alloy locking lever
Slip fit action
Works with all Lezyne pumps
Return to Top
---
Reviews
Average Rating:
---
Anonymous
Posted on September 26, 2014
Rate:
I bought this to replace the one on my Park pump, but it was difficult attaching it to the hose on the Park pump. The diameter of the locking ring was just a bit too small to muscle it on over the hose. I finally used a file and shaved down the hose a little bit for about an inch, then I could get it on. Once on it has worked great.