Tools & Maintenance
Park Tool PW-3 Pedal Wrench
Park Tool PW-3 Pedal Wrench
Much beefed up version of Park's original and wildly popular pedal wrench. By adding reinforcement around the stressed areas and upgrading the material Park can offer a new investment cast pedal wrench that is still the most comfortable on the market. 15mm and 9/16" precision openings with an extra long, round, vinyl dipped handle that won't dig into your hand like flat wrenches. Shop quality tool at an economical consumer quality price.
Features
Round handle eliminates hand pain under torque
Way beefed up head
Vinyl dipped handle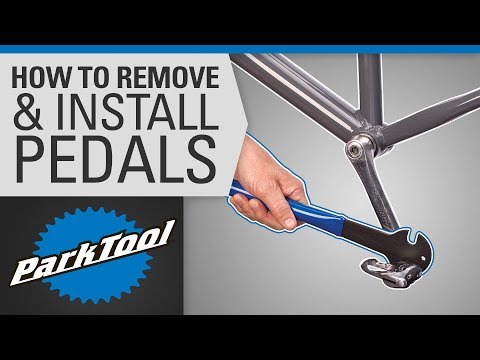 Average Rating:
Rick Cummings
Posted on 6/19/2008 2:57:32 PM
I have the older chromed version of this wrench and it is the single best investment I have in a tool. It's long enough to get a good angle on a stubborn pedal and break it loose. If your building a toolbox make sure this is one of the first tools you add to it. You'll be happy you did.
Anonymous
Posted on 5/12/2005 10:26:47 AM
If you ever take your pedals off your bike you need this tool. It is long and strong enough to give you the leverage to get even the most stubborn pedals off. It makes the job easy. I've had this tool for about 5 years now. It never lets me down and I've never regretted the money I spent on it.