Accessories Fenders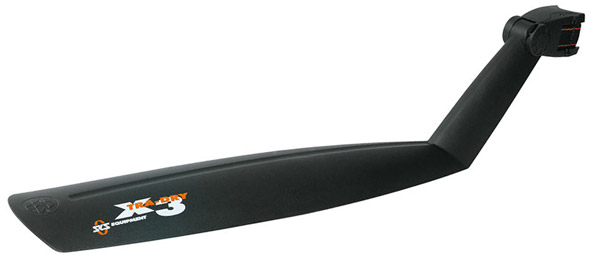 Description
Handy and well-designed rear mountain fender is easy to install and remove. It also has an adjustable angle feature. Return to Top
Features
Works with full suspension or hard-tails
Adjustable angle
Power strap design fits on almost every seatpost
Return to Top
---
Reviews
Average Rating:
---
Anonymous
Posted on March 20, 2011
Rate:
Easy installation, effective protection. A Gino 5 star recommended accessory.
---
Anonymous
Posted on October 27, 2009
Rate:
I was just in Chicago, almost every bike I saw had one of these. They must be good if so many are using them. I think SKS also has a front mud guard.
---
John Maurin
Posted on April 9, 2008
Rate:
Easy to install. Works well. Stays in place. Doesn't cost a fortune.
---
David Morse
Posted on February 3, 2008
Rate:
The quick-release mechanism makes installation and adjustments incredibly fast and easy. Cheap, fast, effective.